---
Books by and about 2020 presidential candidates
Crippled America,
by Donald J. Trump (2015)
Fire and Fury,
by Michael Wolff (2018)
Trump Revealed,
by Michael Kranish and Marc Fisher (2016)
The Making of Donald Trump,
by David Cay Johnston (2016)
Promise Me, Dad ,
by Joe Biden (2017)
The Book of Joe ,
by Jeff Wilser (2019; biography of Joe Biden)
The Truths We Hold,
by Kamala Harris (2019)
Smart on Crime,
by Kamala Harris (2010)
Guide to Political Revolution,
by Bernie Sanders (2017)
Where We Go From Here,
by Bernie Sanders (2018)
Our Revolution,
by Bernie Sanders (2016)
This Fight Is Our Fight,
by Elizabeth Warren (2017)
United,
by Cory Booker (2016)
Conscience of a Conservative,
by Jeff Flake (2017)
Two Paths,
by Gov. John Kasich (2017)
Every Other Monday,
by Rep. John Kasich (2010)
Courage is Contagious,
by John Kasich (1998)
Shortest Way Home,
by Pete Buttigieg (2019)
Becoming,
by Michelle Obama (2018)
Higher Loyalty,
by James Comey (2018)
The Making of Donald Trump,
by David Cay Johnston (2017)
Higher Loyalty ,
by James Comey (2018)
Trump vs. Hillary On The Issues ,
by Jesse Gordon (2016)
Outsider in the White House,
by Bernie Sanders (2015)
---
Book Reviews

(from Amazon.com)

(click a book cover for a review or other books by or about the presidency from Amazon.com)
Columns and news articles in Foreign Policy magazine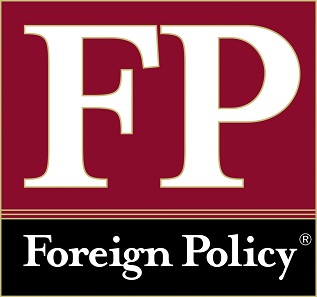 (Click for external website)
Click on a participant to pop-up their full list of quotations
from Foreign Policy (number of quotes indicated):
Articles from Foreign Policy newsjournal:
On Biden_Administration: "Austin Calls for 'Responsible' End to Afghan War," by Jack Detsch, March 21, 2021
"The Risks of Susan Rice," by Michael Hirsh, July 29, 2020
"Trump Has Sabotaged America's Coronavirus Response," by Laurie Garrett, January 31, 2020
"Trump Administration Blocks Iran's Top Diplomat from Addressing the U.N. Security Council," by Colum Lynch & Robbie Gramer, January 6, 2020
(On Trump Impeachment): "World Leaders Stood Behind Bill Clinton When He Was Impeached. Not So Trump," by Colum Lynch, December 11, 2019
(On Trump Administration): "The Impact of the US Withdrawing from the Paris Accords," by Antonio Graceffo, Jul 13, 2017
"Friends Don't Let Friends Do Business With Iran," by Mike Pompeo, September 20, 2016
Foreign Policy magazine article by Ted Cruz, 3/4/2014
Karl Rove & Ed Gillespie in Foreign Policy mag, "Beat Obama", 2/27/2012
Josh Rogin on Mitt Romney, in Foreign Policy Magazine, 12/19/2011
...more excerpt citations to follow
OnTheIssues.org excerpts: (click on issues for details)
Civil Rights
Susan Rice: Confident black women inadvertently intimidate certain men.
Energy & Oil
Donald Trump: Claims Paris Accords costly; estimated US cost $170 billion.
Foreign Policy
Donald Trump: Trump "an utterly disloyal ally," odious to European leaders.
Donald Trump: Reimbursement for US military bases in rich countries abroad.
Ted Cruz: Appeasement historically leads to more violence.
Ed Gillespie: Emphasize American exceptionalism; a force for good in world.
Mitt Romney: Use opportunity for regime change in North Korea.
Steve Forbes: Taiwan: Unconditional US response defends against China.
Free Trade
Mike Pompeo: Steer clear of business with Iran.
Ed Gillespie: Aggressively open markets for exports.
Health Care
Barack Obama: Set up permanent epidemic monitoring/command group.
Donald Trump: Cut budget, fired entire pandemic response chain of command.
Homeland Security
Ted Cruz: Suspend Russia from G8 & withdraw from arms control treaties.
Ed Gillespie: Condemn deep and dangerous defense-budget cuts.
Principles & Values
Bill Clinton: International support for Clinton during impeachment.
Donald Trump: Unlike Clinton, Trump lacks foreign support at time of need.
War & Peace
Lloyd Austin: Wants to see a responsible end to US in Afghanistan.
Donald Trump: Bar Iranian diplomat from addressing UN over assassination.
Ed Gillespie: Foolish to say that Iran is not a serious threat.
Ed Gillespie: Victory against Islamic terrorism must be our national goal.
Welfare & Poverty
Susan Rice: 1994: Regrets no U.S. intervention in Rwandan genocide.
| | |
| --- | --- |
| Click for quotations from other sources by: | |
The above quotations are from Columns and news articles in Foreign Policy magazine.