---
Books by and about 2020 presidential candidates
Crippled America,
by Donald J. Trump (2015)
Fire and Fury,
by Michael Wolff (2018)
Trump Revealed,
by Michael Kranish and Marc Fisher (2016)
The Making of Donald Trump,
by David Cay Johnston (2016)
Promise Me, Dad ,
by Joe Biden (2017)
The Book of Joe ,
by Jeff Wilser (2019; biography of Joe Biden)
The Truths We Hold,
by Kamala Harris (2019)
Smart on Crime,
by Kamala Harris (2010)
Guide to Political Revolution,
by Bernie Sanders (2017)
Where We Go From Here,
by Bernie Sanders (2018)
Our Revolution,
by Bernie Sanders (2016)
This Fight Is Our Fight,
by Elizabeth Warren (2017)
United,
by Cory Booker (2016)
Conscience of a Conservative,
by Jeff Flake (2017)
Two Paths,
by Gov. John Kasich (2017)
Every Other Monday,
by Rep. John Kasich (2010)
Courage is Contagious,
by John Kasich (1998)
Shortest Way Home,
by Pete Buttigieg (2019)
Becoming,
by Michelle Obama (2018)
Higher Loyalty,
by James Comey (2018)
The Making of Donald Trump,
by David Cay Johnston (2017)
Higher Loyalty ,
by James Comey (2018)
Trump vs. Hillary On The Issues ,
by Jesse Gordon (2016)
Outsider in the White House,
by Bernie Sanders (2015)
---
Book Reviews

(from Amazon.com)

(click a book cover for a review or other books by or about the presidency from Amazon.com)
Denver Westword News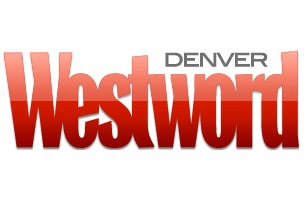 (Click for external website)
Click on a participant to pop-up their full list of quotations
from Denver Westword News (number of quotes indicated):
Articles in Denver Westword News:
Westword, "Meet Michael Bennet's GOP Opponents--Including One Who Hates Office Equipment," by Michael Roberts, October 7, 2021
HB21-1216: Westword, "Tracking Colorado's Marijuana and Hemp Bills in 2021," by Thomas Mitchell, June 11, 2021
(On 2022_CO_Gov): "When Will Governor Polis Use His Mass Marijuana Pardon Power?," by Thomas Mitchell, September 25, 2020
(On Walker Stapleton): Westword.com on 2018 Colorado gubernatorial race, 4/13/2018 & 6/23/2018
(On 2018_CO_Gov): "Meet Greg Lopez, Underdog Governor Candidate Who's Shaking Up the Race," Michael Roberts, May 23, 2018
(On George Brauchler): Westword.com coverage of 2018 Colorado gubernatorial race, 8/21/2017
(On Steve Barlock): Westword.com on 2018 Colorado gubernatorial race, 8/17/2017
(On Doug Robinson): Westword.com on 2018 Colorado gubernatorial race, 4/25/2017
(On George Brauchler): Westword.com on 2018 Colorado Gubernatorial race, 4/7/2017
(On Cary Kennedy): Westword.com on 2018 Colorado gubernatorial race, 3/30/2017
(On Mike Johnston): Westword interview on 2018 Colorado Gubernatorial race, 1/25/2017
OnTheIssues.org excerpts: (click on issues for details)
Budget & Economy
Greg Lopez: Wants to champion and advocate for small business.
Walker Stapleton: Balanced budgets in private career & then as state treasurer.
Doug Robinson: Use our budget more effectively, instead of raising taxes.
Cary Kennedy: Balanced budget after citizens vote on taxes.
Civil Rights
Dan Baer: I'm lucky to have grown up gay, but there's still work to do.
Mike Johnston: Participated in Women's March in Denver.
Crime
Angela Williams: Get compensation for the wrongly convicted.
Angela Williams: Introduced bill to repeal the death penalty.
Mike Johnston: Reduce sentencing disparities; ban police chokeholds.
Drugs
Jared Polis: Signed law allowing mass pardon for minor marijuana offenses.
George Brauchler: Pot law has not ended criminal activity.
Steve Barlock: Will follow state law on pot.
Doug Robinson: Opposed Amendment 64: youth usage of drugs is too high.
Education
Alice Madden: Drive more money into K-12 and higher education.
Dan Baer: Education is a social benefit & an investment in our country.
Doug Robinson: In education, more choice makes more competition.
Cary Kennedy: Make college more affordable, including tech & vocational.
Mike Johnston: Keep up with innovation: 2 years of free college or training.
Mike Johnston: National Guard service in exchange for state college tuition.
Energy & Oil
Alice Madden: Dire need to forge solutions to the climate crisis.
Alice Madden: Sense of urgency to act on addressing climate change.
Angela Williams: Passed bill reducing greenhouse gas emissions in Colorado.
Dan Baer: Address climate change, but not the Green New Deal.
Steve Barlock: State should not pick favorites in clean energy.
Environment
Alice Madden: Sense of urgency to act on saving the environment.
Families & Children
Angela Williams: Lemonade-stand law: legalize businesses of minors.
Cary Kennedy: Supports foster care via faith-based organizations.
Foreign Policy
Dan Baer: Served as US ambassador to OSCE & multilateral organizations.
Government Reform
Dan Baer: Tackle corruption and role of big money in politics.
Mike Johnston: No PAC money when running as state senator or as governor.
Gun Control
Alice Madden: Gun safety in the wake of school shootings.
Greg Lopez: Don't like mass murder, but Second Amendment is important.
Health Care
Alice Madden: Grow toward a public option.
Angela Williams: Make sure everyone has access to affordable health care.
Dan Baer: Address insurance non-coverage, but no single-payer system.
Greg Lopez: VA is proof against government health-care system.
George Brauchler: Increase Medicaid co-pays to change behavior.
Immigration
Angela Williams: Let undocumented students attend state college.
Greg Lopez: I support legal immigration, not illegal immigration.
Steve Barlock: Hardline against illegal immigration.
Cary Kennedy: Keep local cops out of immigration.
Principles & Values
Alice Madden: Withdrew from race when former governor declared candidacy.
Greg Lopez: Military taught values of loyalty, teamwork, brotherhood.
Tax Reform
Ron Hanks: Fight for limited government & lower taxes.
Greg Lopez: I will never raise taxes; I defend Taxpayer Bill of Rights.
Technology
Cary Kennedy: Rural areas need transportation & broadband infrastructure.
War & Peace
Doug Robinson: Trump is right with strong response on Syria.
Welfare & Poverty
Walker Stapleton: Random drug testing for people on public assistance.
| | |
| --- | --- |
| Click for quotations from other sources by: | |
The above quotations are from Denver Westword News.