---
Books by and about 2020 presidential candidates
Crippled America,
by Donald J. Trump (2015)
Fire and Fury,
by Michael Wolff (2018)
Trump Revealed,
by Michael Kranish and Marc Fisher (2016)
The Making of Donald Trump,
by David Cay Johnston (2016)
Promise Me, Dad ,
by Joe Biden (2017)
The Book of Joe ,
by Jeff Wilser (2019; biography of Joe Biden)
The Truths We Hold,
by Kamala Harris (2019)
Smart on Crime,
by Kamala Harris (2010)
Guide to Political Revolution,
by Bernie Sanders (2017)
Where We Go From Here,
by Bernie Sanders (2018)
Our Revolution,
by Bernie Sanders (2016)
This Fight Is Our Fight,
by Elizabeth Warren (2017)
United,
by Cory Booker (2016)
Conscience of a Conservative,
by Jeff Flake (2017)
Two Paths,
by Gov. John Kasich (2017)
Every Other Monday,
by Rep. John Kasich (2010)
Courage is Contagious,
by John Kasich (1998)
Shortest Way Home,
by Pete Buttigieg (2019)
Becoming,
by Michelle Obama (2018)
Higher Loyalty,
by James Comey (2018)
The Making of Donald Trump,
by David Cay Johnston (2017)
Higher Loyalty ,
by James Comey (2018)
Trump vs. Hillary On The Issues ,
by Jesse Gordon (2016)
Outsider in the White House,
by Bernie Sanders (2015)
---
Book Reviews

(from Amazon.com)

(click a book cover for a review or other books by or about the presidency from Amazon.com)
Columns and news articles in Reason magazine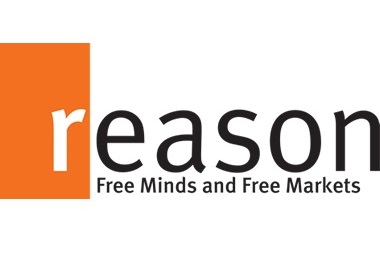 (Click for external website)
Click on a participant to pop-up their full list of quotations
from Reason magazine (number of quotes indicated):
Articles in Reason magazine:
On 2024 Hopefuls: "Ted Cruz's Eagerness to Fight Trump's Legal Battles Epitomizes the GOP's Complete Lack of Principles," by Jacob Sullum, 12.13.20
On Biden Administration: "If Joe Biden Is Serious About Criminal Justice Reform, He Won't Pick Merrick Garland for Attorney General," by Damon Root, 11.23.2020
On Biden Cabinet: "If Joe Biden Is Serious About Criminal Justice Reform, He Won't Pick Merrick Garland," by Damon Root, 11.23.2020
"Justin Amash Wants To Be the First Libertarian President," by Nick Gillespie, 5.1.2020
(On 2020 presidential hopefuls: "Lincoln Chafee, Former Republican Senator and Independent Governor, Seeks Libertarian Party Presidential Nomination," by Brian Doherty ,1.6.2020
"Andrew Yang Hates Zoning Laws," by Christian Britschgi, 8.12.2019
"Mike Gravel and His Online Teens Want Weed in the Constitution," by Billy Binion, 7.12.2019
Pres. 2024: Reason magazine, "North Dakota Makes it Harder for Police to Take Property Without a Conviction," by Scott Shackford, 5.6.2019, (Link)
"Mike Gravel: The Candidate of Anti-Imperialism and Video Art," by Jesse Walker, Mar. 22, 2019
On 2020 Nebraska Senate: "What the Heck, Ben Sasse?," by Eric Boehm, 3.14.2019
On Trump Administration: "Mike Pence Calls Lawbreaking Ex-Sheriff Joe Arpaio a 'Champion of the Rule of Law'," by C.J. Ciaramella, 5.2.2018
"Mass. Gov. Unveils $50 Million Climate Change Plan", 1.15.2014
"MA Governor Wants To Hike Income Tax, Cut Sales Tax," 1.17.2013
OnTheIssues.org excerpts: (click on issues for details)
Abortion
Justin Amash: Pro-life: works through discussion, not legislation.
Budget & Economy
Tom Vilsack: Increased farm subsidies leading to overproduction.
Justin Amash: Relief payments should go to people, not corporations.
Lincoln Chafee: Dedicated to curbing $22.6 trillion debt.
Civil Rights
Tom Vilsack: Failed to protect slaughterhouse works, help black farmers.
Tom Vilsack: Apologized for firing black woman over doctored video.
Tom Vilsack: Foreclosed on black farmers six times more than whites.
Tom Vilsack: Pushed for minority voting rights on Farm Service committees.
Justin Amash: The Fourteenth Amendment is my favorite amendment.
John Buckley: Shares home with his same-sex partner.
Gary Johnson: Denying gay couples the right to marry is discrimination.
Mike McGavick: Patriot Act is no longer an issue.
Bob Barr: Took post with ACLU based on fundamental common interests.
Corporations
Tom Vilsack: Urban centers push anti-monopoly measures, not rural places.
James Webb: Reduce corporate tax rate; shift from income to consumption.
Crime
Justin Amash: Take accusations seriously, but follow due process.
Merrick Garland: Tends to defer to law enforcement, wartime executive power.
Mike Pence: Called ex-sheriff Joe Arpaio a "champion of the rule of law".
Martin O`Malley: Restore felons' voting rights; phase out for-profit prisons.
Chuck Grassley: Expand mandatory minimum s for firearm & terrorism offenses.
Drugs
Mike Gravel: Proposed a Constitutional amendment to legalize marijuana.
Martin O`Malley: Reschedule marijuana but "not there yet" on legalization.
Chuck Grassley: End mandatory life sentence for three drug convictions.
Joe Dorman: No stance on marijuana legalization nor medical marijuana.
Joe Dorman: Legalize marijuana, based on Genesis 1:29.
Jerry Brown: Vetoed prosecutor discretion on drugs; keep it a felony.
Bob Barr: In Congress, a strong supporter of the War on Drugs.
Lincoln Chafee: Lobbied DEA to reclassify marijuana for medical use.
Education
Justin Amash: Education key to fixing wealth gap, leave it at state level.
Arvin Vohra: Cut back Common Core and the Department of Education.
Libertarian Party: Cut back Common Core and the Department of Education.
Energy & Oil
Justin Amash: Loves wind, solar, and nuclear, via private companies.
Deval Patrick: $50 million to help Massachusetts deal with climate change.
Environment
Tom Vilsack: OpEd: Rule changes harmed processing workers and animals.
Rand Paul: Hurricane recovery money is bankrupting the government.
Foreign Policy
Justin Amash: We need to be engaged with the world.
Gary Johnson: Take our share of Syrian refugees; not too many but not zero.
Lincoln Chafee: Work with UN on issues such as climate change & trade.
Martin O`Malley: Be more engaged in the world but avoid mission creep.
Bob Barr: Neocon aggression opens can of worms: others will do same.
Free Trade
James Webb: Skeptical about Trans-Pacific Partnership.
Martin O`Malley: Will only back agreements negotiated openly, unlike TPP.
Gun Control
Lincoln Chafee: Distrust of government is reason for 2d Amendment advocacy.
Lincoln Chafee: Distrust of government is reason for 2nd Amendment.
Bill Weld: 2nd Amendment right s are individual rights.
James Webb: Let military carry guns without official permission.
Martin O`Malley: For national firearms registry, expanded background checks.
Richard Blumenthal: Sued gun manufacturers to withdraw gun designs.
Health Care
Justin Amash: Private market with government backstop at state level.
Homeland Security
Gary Johnson: Drone strikes create more terrorists.
Martin O`Malley: More stringent cybersecurity; supports PATRIOT Act.
Arvin Vohra: Intelligently rethink overall military spending.
Libertarian Party: Intelligently rethink overall military spending.
Bob Barr: Loud Congressional critic of government's abuses of power.
Bob Barr: Regrets voting for the USA PATRIOT Act.
Bob Barr: Matrix system and TIA are privacy-invasive programs.
Bob Barr: Military tribunals ok, if monitored & defined.
Immigration
Justin Amash: Fix system so that people can immigrate to US lawfully.
Ben Sasse: Emergencies Act too broad; except Trump's border policies.
Lincoln Chafee: Co-sponsor of DREAM Act.
Martin O`Malley: Would grant waivers to former illegal immigrants.
John Buckley: Create a mechanism to normalize people already here.
Jobs
Lincoln Chafee: Minimum wage of $10.10/hr.; $15 would hurt small business.
Martin O`Malley: Supports a $15/hour minimum wage.
Arvin Vohra: Eliminate minimum wage so entry level jobs available to all.
Libertarian Party: Eliminate minimum wage so entry level jobs available to all.
Principles & Values
Ted Cruz: One-time critic of Trump ready to argue case on his behalf.
Justin Amash: Don't need same rules from community to community.
Justin Amash: Pushed libertarian ideas into Republican Party.
Justin Amash: Blessing to be born here; this is the best country on Earth.
Mike Gravel: 2008: YouTube political "video art" went viral.
John Buckley: Cousin to William F. Buckley; long background in GOP.
Social Security
Martin O`Malley: Expand Social Security benefits.
Tax Reform
Lincoln Chafee: End excessive loopholes; tax cuts for wealthy & corporations.
Deval Patrick: Called for cutting state sales tax, hiking income tax.
War & Peace
Justin Amash: Make Congress authorize wars or else withdraw troops.
Merrick Garland: Judicial deference to wartime executive power.
James Webb: Opposed Libya war; focus on eastern Asia, not Middle East.
Welfare & Poverty
Andrew Yang: Relaxing zoning laws would boost affordable housing.
| | |
| --- | --- |
| Click for quotations from other sources by: | |
The above quotations are from Columns and news articles in Reason magazine.