---
Books by and about 2020 presidential candidates
Crippled America,
by Donald J. Trump (2015)
United,
by Cory Booker (2016)
The Truths We Hold,
by Kamala Harris (2019)
Smart on Crime,
by Kamala Harris (2010)
Guide to Political Revolution,
by Bernie Sanders (2017)
Where We Go From Here,
by Bernie Sanders (2018)
Promise Me, Dad ,
by Joe Biden (2017)
Conscience of a Conservative,
by Jeff Flake (2017)
Two Paths,
by Gov. John Kasich (2017)
Every Other Monday,
by Rep. John Kasich (2010)
Courage is Contagious,
by John Kasich (1998)
Shortest Way Home,
by Pete Buttigieg (2019)
The Book of Joe ,
by Jeff Wilser (2019; biography of Joe Biden)
Becoming,
by Michelle Obama (2018)
Our Revolution,
by Bernie Sanders (2016)
This Fight Is Our Fight,
by Elizabeth Warren (2017)
Higher Loyalty,
by James Comey (2018)
The Making of Donald Trump,
by David Cay Johnston (2017)
Books by and about the 2016 presidential election
What Happened ,
by Hillary Clinton (2017)
Higher Loyalty ,
by James Comey (2018)
Trump vs. Hillary On The Issues ,
by Jesse Gordon (2016)
Hard Choices,
by Hillary Clinton (2014)
Becoming ,
by Michelle Obama (2018)
Outsider in the White House,
by Bernie Sanders (2015)
---
Book Reviews

(from Amazon.com)

(click a book cover for a review or other books by or about the presidency from Amazon.com)
Columns and news articles in Weekly Standard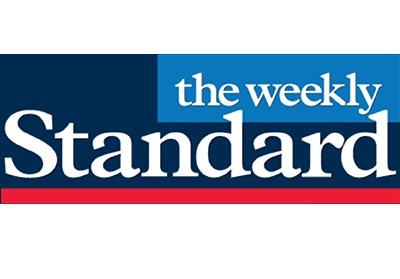 (Click for external website)
Click on a participant to pop-up their full list of quotations
from Weekly Standard (number of quotes indicated):
Articles in The Weekly Standard:
(On Brian Schweitzer): Michael Warren in The Weekly Standard magazine, 12/23/2013
(On Jeff Bell): Weekly Standard on 2014 New Jersey Senate race, 9/1/2013
(On Ben Sasse): The Weekly Standard on 2014 Nebraska Senate race, 6/17/2013
(On Buddy Roemer): Response to 2011 Jobs Speech in The Weekly Standard, 9/8/2011
(On Michele Bachmann): Matthew Continetti in The Weekly Standard, "Stay the Course", 6/22/2011
(On Jeb Bush): John McCormack, The Weekly Standard, "Jeb Rips Crist", 10/5/2010
(On John Cox): Matt Labash, The Weekly Standard, "Sane Fringe Candidate", 5/21/2007
(On Matt Blunt): Fred Barnes in The Weekly Standard, 5/22/2006
OnTheIssues.org excerpts: (click on issues for details)
Abortion
John Cox: Personal history--conceived in rape--makes him anti-abortion.
Budget & Economy
Brian Schweitzer: As governor, cut taxes & built budget surplus.
Jeff Bell: Return to gold-dollar convertibility now.
Buddy Roemer: Government stimulus creates jobs, but only in China.
Corporations
Brian Schweitzer: Take over Montana mining company to keep jobs in Montana.
Education
Ben Sasse: At Midland U., fixed broken system of higher ed.
Energy & Oil
Brian Schweitzer: Construct Keystone pipeline; and mine more coal.
Foreign Policy
Brian Schweitzer: 1980s: Resided and worked in Libya and Saudi Arabia.
Government Reform
Brian Schweitzer: Used cattle brand saying "VETO" to publicly burn bad bills.
Gun Control
Brian Schweitzer: Gun control means, "You control yours & I'll control mine".
Health Care
Brian Schweitzer: ObamaCare was written by Big Pharma & insurance lobbyists.
Homeland Security
Jeff Bell: Defense hawk and foreign-policy interventionist.
Immigration
John Cox: We need to seal our borders, but don't bash immigrants.
Principles & Values
Brian Schweitzer: Legislators can't act; executives change the world.
John Cox: Placing well in polls in NH, IA, & SC, but ignored by media.
John Cox: Running for president as Reagan conservative.
John Cox: Self-made man; made millions in potato chip industry.
John Cox: Ran unsuccessfully for Congress, Senate, & county office.
John Cox: His 220-page book, "Politic$, Inc.," sets out his ideas.
Social Security
Jeb Bush: Wrong to scare seniors about not protecting Social Security.
Tax Reform
Jeff Bell: Convinced Pres. Reagan to adopt radical tax-rate reductions.
Matt Blunt: No new taxes; and streamline government.
War & Peace
Michele Bachmann: Stay the course in Afghanistan until victorious.
John Cox: Supported war; but now a disaster since oil pumping so low.
Welfare & Poverty
Ben Sasse: Replace entitlements with an opportunity society.
| | |
| --- | --- |
| Click for quotations from other sources by: | |
The above quotations are from Columns and news articles in Weekly Standard.