---
Books by and about 2020 presidential candidates
Crippled America,
by Donald J. Trump (2015)
United,
by Cory Booker (2016)
The Truths We Hold,
by Kamala Harris (2019)
Smart on Crime,
by Kamala Harris (2010)
Guide to Political Revolution,
by Bernie Sanders (2017)
Where We Go From Here,
by Bernie Sanders (2018)
Promise Me, Dad ,
by Joe Biden (2017)
Conscience of a Conservative,
by Jeff Flake (2017)
Two Paths,
by Gov. John Kasich (2017)
Every Other Monday,
by Rep. John Kasich (2010)
Courage is Contagious,
by John Kasich (1998)
Shortest Way Home,
by Pete Buttigieg (2019)
The Book of Joe ,
by Jeff Wilser (2019; biography of Joe Biden)
Becoming,
by Michelle Obama (2018)
Our Revolution,
by Bernie Sanders (2016)
This Fight Is Our Fight,
by Elizabeth Warren (2017)
Higher Loyalty,
by James Comey (2018)
The Making of Donald Trump,
by David Cay Johnston (2017)
Higher Loyalty ,
by James Comey (2018)
Trump vs. Hillary On The Issues ,
by Jesse Gordon (2016)
Outsider in the White House,
by Bernie Sanders (2015)
---
Book Reviews

(from Amazon.com)

(click a book cover for a review or other books by or about the presidency from Amazon.com)
Council on Foreign Relations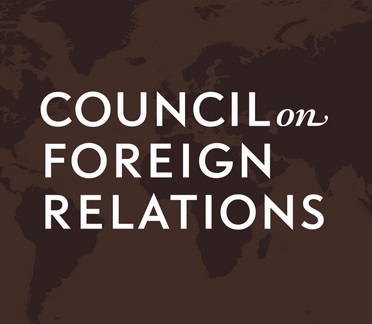 (Click for external website)
Click on a participant to pop-up their full list of quotations
from Council on Foreign Relations (number of quotes indicated):
OnTheIssues.org excerpts: (click on issues for details)
Civil Rights
Nikki Haley: Our goal should always be to empower women.
Drugs
Joe Biden: US should focus on disrupting Afghanistan drug trade.
Energy & Oil
Marianne Williamson: Invest in renewable energy, both in US and abroad.
Andrew Yang: Provide developing countries alternatives to fossil fuels.
Joe Sestak: Rejoin Paris Accord; US must restore global leadership.
Joe Sestak: Net-zero greenhouse gas emissions by 2050; end coal exports.
Pete Buttigieg: US must lead the way in exit of coal-fired power.
Seth Moulton: Need to make climate change a top priority.
Wesley Clark: Disappearing glaciers make global warming obvious.
Foreign Policy
Marianne Williamson: Stronger position on Saudi Arabia; end involvement in Yemen.
Marianne Williamson: Help Venezuela freely choose its own political future.
Marianne Williamson: US should be more involved in opportunities in Africa.
Andrew Yang: Provide model for democratic capitalism, not authoritarians.
Andrew Yang: Helping Ukraine defend itself against Russia helps US.
Andrew Yang: Let our values lead us: no aid to Saudi Arabia against Yemen.
Andrew Yang: Two-state solution is only end to Israel/Palestine conflict.
Joe Sestak: Absence from leadership has let autocrats act with impunity.
Joe Sestak: Work with allies to oppose Russian aggression in Ukraine.
Joe Sestak: Join with allies to compel improved behavior by Saudis.
Joe Sestak: Support 2-state solution; return embassy to Tel Aviv.
Joe Sestak: Can't risk losing influence in Africa to China.
Pete Buttigieg: Accept both cooperation and conflict with China.
Pete Buttigieg: Sanctions on Russia; support for Ukraine.
Pete Buttigieg: We must reset our relationship with Saudi Arabia.
Pete Buttigieg: Supports 2-state solution, but not current Israeli policies.
Pete Buttigieg: Targeted sanctions against Venezuelan officials.
Seth Moulton: Condemn China's human rights abuses.
Seth Moulton: Need to push Saudis on human rights, not arm Yemen war.
Seth Moulton: Support two-state solution, not current Israeli government.
Seth Moulton: Venezuela: US should not try to be world's policeman.
Seth Moulton: Africa: help next generation of leaders, entrepreneurs.
Kamala Harris: Decisions should be made after outreach to allies.
Joe Biden: Easier for Russia to deal with disunified West.
Nikki Haley: Time to show people reasons to support the U.N.
Nikki Haley: US is world's conscience; participation in UN reflects that.
Nikki Haley: We will deal fairly with people who are fair to us.
Joe Biden: Intervention in Venezuela would turn S. America against US.
Joe Biden: Building key to winning over rural Afghanis.
Joe Biden: Foreign policy needs informed consent of American people.
Barack Obama: Never has US had so much power & so little influence to lead.
Barack Obama: US policy should promote democracy and human rights.
Howard Dean: Integrate China as our international community partner.
Howard Dean: Intertwine into alliances, to create international stability.
Free Trade
Marianne Williamson: Take strong position on China on human rights & business.
Marianne Williamson: No TPP without greater protections for workers & environment.
Andrew Yang: Partner to help African nations & expand markets.
Joe Sestak: Mistake to withdraw from TPP: creates opening for China.
Pete Buttigieg: Deals must support workers, but US can't sit on sidelines.
Pete Buttigieg: Support African nations; recognize market opportunities.
Seth Moulton: Deals must help Americans & protect intellectual property.
Seth Moulton: China steps in when US doesn't lead on trade deals.
Kamala Harris: Opposed TPP for invalidating California environmental laws.
Joe Biden: US must take lead on free trade, but deal with uneven impact.
Government Reform
Joe Biden: Supports laws sanctioning Russia for election interference.
Health Care
Joe Biden: 2016: "I played a small part" in work on ObamaCare.
Homeland Security
Pete Buttigieg: Bring troops home from Afghanistan except for Special Ops.
Immigration
Nikki Haley: Refugee ban: What we did was take a pause.
Jobs
Joe Biden: Prepare workers for new jobs and they'll support free trade.
Principles & Values
Joe Biden: Never, never bet against the American people.
Technology
John Kasich: Develop capability to identify & destroy cyber-attackers.
War & Peace
Marianne Williamson: Rejoin Iran nuclear deal and increase diplomacy.
Marianne Williamson: North Korea: Partial sanction relief for some disarming.
Marianne Williamson: Protection of women must be part of any Afghanistan deal.
Andrew Yang: Leaving Iran deal was a massive strategic mistake.
Andrew Yang: Need to accept incremental gains on N. Korea nukes.
Andrew Yang: Bring combat troops home from Afghanistan, but stay involved.
Joe Sestak: Leaving Iran deal saps credibility in future negotiations.
Joe Sestak: North Korean denuclearization will be incremental.
Joe Sestak: Withdraw from Afghanistan, after achieving stability.
Pete Buttigieg: Rejoin Iran deal with 6 other countries.
Pete Buttigieg: N. Korea: Step-by-step process for peace & denuclearization.
Seth Moulton: Rejoin Iran nuclear deal; strengthen and extend it.
Seth Moulton: Interim agreement with North Korea would be step forward.
Seth Moulton: Provide lethal aid to Ukraine; strengthen NATO.
Seth Moulton: Work to be done in Afghanistan after bringing troops home.
Kamala Harris: Opposes US support for Saudi military action in Yemen.
Nikki Haley: Peacekeeping forces should not be permanent.
Joe Biden: Don't trust Iran but they met initial conditions of deal.
Joe Biden: Afghanistan must never again be haven for al Qaeda.
Condoleezza Rice: We must keep our word & not abandon Iraqi people.
| | |
| --- | --- |
| Click for quotations from other sources by: | |
The above quotations are from Council on Foreign Relations.