---
Books by and about 2020 presidential candidates
Crippled America,
by Donald J. Trump (2015)
Fire and Fury,
by Michael Wolff (2018)
Trump Revealed,
by Michael Kranish and Marc Fisher (2016)
The Making of Donald Trump,
by David Cay Johnston (2016)
Promise Me, Dad ,
by Joe Biden (2017)
The Book of Joe ,
by Jeff Wilser (2019; biography of Joe Biden)
The Truths We Hold,
by Kamala Harris (2019)
Smart on Crime,
by Kamala Harris (2010)
Guide to Political Revolution,
by Bernie Sanders (2017)
Where We Go From Here,
by Bernie Sanders (2018)
Our Revolution,
by Bernie Sanders (2016)
This Fight Is Our Fight,
by Elizabeth Warren (2017)
United,
by Cory Booker (2016)
Conscience of a Conservative,
by Jeff Flake (2017)
Two Paths,
by Gov. John Kasich (2017)
Every Other Monday,
by Rep. John Kasich (2010)
Courage is Contagious,
by John Kasich (1998)
Shortest Way Home,
by Pete Buttigieg (2019)
Becoming,
by Michelle Obama (2018)
Higher Loyalty,
by James Comey (2018)
The Making of Donald Trump,
by David Cay Johnston (2017)
Higher Loyalty ,
by James Comey (2018)
Trump vs. Hillary On The Issues ,
by Jesse Gordon (2016)
Outsider in the White House,
by Bernie Sanders (2015)
---
Book Reviews

(from Amazon.com)

(click a book cover for a review or other books by or about the presidency from Amazon.com)
Media coverage of TX political races in The Dallas Morning News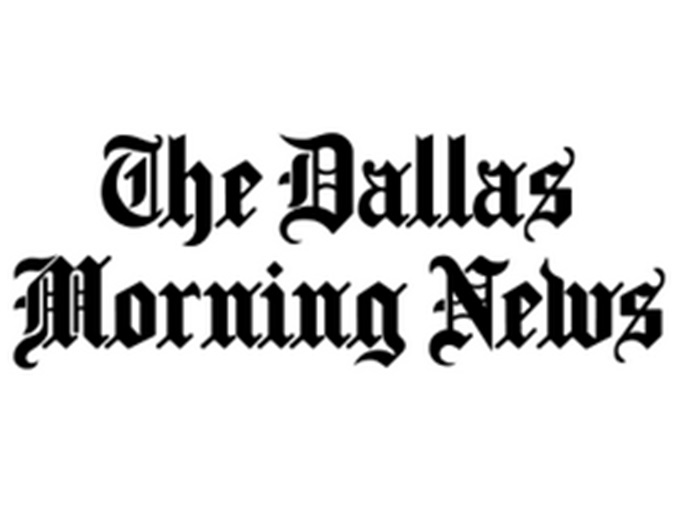 (Click for external website)
Click on a participant to pop-up their full list of quotations
from The Dallas Morning News (number of quotes indicated):
Articles from the Dallas Morning News:
Dallas Morning News, "Dallas U.S. Rep. Colin Allred responds to Biden's State of the Union for Congressional Black Caucus," by Emily Caldwell, Mar 1, 2022
"Texas GOP chairman Allen West challenges incumbent Gov. Greg Abbott in governor's race," by Robert T. Garrett, Jul 4, 2021
On 2022 Arizona Governor race: "Former state Sen. Don Huffines announces he'll challenge Texas Gov. Greg Abbott in 2022 GOP primary," by Robert T. Garrett and Gromer Jeffers Jr., May 10, 2021
(On Mike Rawlings): Dallas Morning News Voter's Guide, 6/27/2011
(On Rick Noriega & John Cornyn): 2008 Texas Senate Debate reported in Dallas Morning News, 10/17/2008
(On John Cornyn & Rick Noriega): 2008 Texas Senate debate reported in The Dallas Morning News, 9/17/2008
(On Samuel Alito): The Dallas Morning News, 10/31/2005
(On Tony Sanchez & Rick Perry): Dallas Morning News, 6/28/2002
(On Steve Stockman): Dallas Morning News AdWatch re: 2014 Texas Senate race, 6/11/1995
OnTheIssues.org excerpts: (click on issues for details)
Abortion
Royce West: Pro-choice, but voted for parental consent.
Ron Wright: Says women should be punished; later says only providers.
Budget & Economy
Allen West: Was CEO of think tank that went bankrupt.
Mike Rawlings: Use recession to make city government smaller & efficient.
John Cornyn: Inaction on $700B bailout is unacceptable leadership.
John Cornyn: Voting for $700B bailout demonstrates leadership.
Rick Noriega: Voting for $700B bailout demonstrates herd mentality.
Civil Rights
Colin Allred: Infrastructure law combats economic, racial disparities.
Allen West: Denounced "new religion" of same-sex marriage.
Crime
Louie Gohmert: People arrested for insurrection are political prisoners.
Royce West: Now for reform, in 1995 for 14- year-olds tried as adults.
Drugs
Steve Stockman: AdWatch: Arrested for drug possession in 1977.
Education
Royce West: Free community college, not sure about student debt.
Mike Rawlings: Public-private partnerships are critical to public schools.
Rick Perry: Start a pilot voucher program in Texas.
Tony Sanchez: Vouchers take money from underfunded schools.
Energy & Oil
Allen West: Opposes Green New Deal; protect petrochemical industry.
MJ Hegar: Make sure carbon tax don't increase food costs.
Environment
Mike Rawlings: Parks & recreation are critical to Trinity River Project.
Rick Noriega: Reports for National Guard duty for Hurricane Ike response.
Samuel Alito: Required proof that pollution from companies damaged water.
Families & Children
John Cornyn: Supports using campaign funds for candidate child care.
MJ Hegar: Asked FEC to allow campaign funds for candidate child care.
Government Reform
Colin Allred: Never seen such blatant attacks on Americans' voting rights.
Rick Noriega: Legislative escape tp Okla. protected Voting Rights Act.
Gun Control
MJ Hegar: Ban assault weapons, but no mandatory buyback.
Chris Bell: Universal background checks; buyback assault weapons.
Chris Bell: Ban assault weapons, with mandatory buyback.
Cristina Tzintzun Ramirez: We all want background checks & ban on weapons of war.
Royce West: We can legislate on guns when we turn Texas blue.
Cristina Tzintzun Ramirez: Ban assault weapons, with mandatory buyback.
Samuel Alito: Congress has no authority to curb the sale of machine guns.
Health Care
Ronny Jackson: Administered "cognitive test" to Trump; Biden should too.
Royce West: Expand Medicaid in Texas to cover all uninsured.
Royce West: Not Medicare-for-All, but health care for all.
John Cornyn: Donít expand CHIP nationally until all Texans are covered.
Rick Noriega: Enroll all Texas kids in CHIP and other government plans.
Immigration
Don Huffines: Federal government never has & never will secure the border.
Cristina Tzintzun Ramirez: Fight for the rights of immigrant families.
Royce West: Putting kids in cages makes "my blood boil".
Mike Rawlings: Enforce federal immigration statutes.
John Cornyn: More secure documents needed to enforce immigration laws.
Rick Noriega: Immigration system is broken; deport undocumented workers.
Jobs
Cristina Tzintzun Ramirez: Higher pay and safer conditions for workers.
Principles & Values
Colin Allred: Democracy is precious and worth fighting for.
Don Huffines: Republican leaders can't be trusted; don't follow platform.
Rick Noriega: Served in Afghanistan as Lt. Colonel in Army National Guard.
John Cornyn: Criticizes Noriega for campaigning during Hurricane Ike.
Social Security
Allen West: Called Social Security "21st century slavery".
War & Peace
John Cornyn: Get US away from ethnic cleansing of Kurds by Turks.
Michael McCaul: Abrupt US withdrawal from Syria benefits our adversaries.
Mitt Romney: Abandonment of Kurds a "bloodstain" on American history.
Robert Menendez: Is Trump acting for Russia and Turkey or willfully blind?
Ted Cruz: Turkey's incursion into Syria is totally unacceptable.
| | |
| --- | --- |
| Click for quotations from other sources by: | |
The above quotations are from Media coverage of TX political races in The Dallas Morning News.