---
Books by and about 2020 presidential candidates
Crippled America,
by Donald J. Trump (2015)
Fire and Fury,
by Michael Wolff (2018)
Trump Revealed,
by Michael Kranish and Marc Fisher (2016)
The Making of Donald Trump,
by David Cay Johnston (2016)
Promise Me, Dad ,
by Joe Biden (2017)
The Book of Joe ,
by Jeff Wilser (2019; biography of Joe Biden)
The Truths We Hold,
by Kamala Harris (2019)
Smart on Crime,
by Kamala Harris (2010)
Guide to Political Revolution,
by Bernie Sanders (2017)
Where We Go From Here,
by Bernie Sanders (2018)
Our Revolution,
by Bernie Sanders (2016)
This Fight Is Our Fight,
by Elizabeth Warren (2017)
United,
by Cory Booker (2016)
Conscience of a Conservative,
by Jeff Flake (2017)
Two Paths,
by Gov. John Kasich (2017)
Every Other Monday,
by Rep. John Kasich (2010)
Courage is Contagious,
by John Kasich (1998)
Shortest Way Home,
by Pete Buttigieg (2019)
Becoming,
by Michelle Obama (2018)
Higher Loyalty,
by James Comey (2018)
The Making of Donald Trump,
by David Cay Johnston (2017)
Higher Loyalty ,
by James Comey (2018)
Trump vs. Hillary On The Issues ,
by Jesse Gordon (2016)
Outsider in the White House,
by Bernie Sanders (2015)
---
Book Reviews

(from Amazon.com)

(click a book cover for a review or other books by or about the presidency from Amazon.com)
CNBC coverage of political news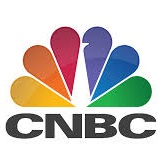 (Click for external website)
Click on a participant to pop-up their full list of quotations
from CNBC coverage of political news (number of quotes indicated):
Excerpts from CNBC:
2023 Presidential primary: "Democratic Presidential Candidate Robert F. Kennedy Jr. Speaks with CNBC's Brian Sullivan on 'Last Call' Today," Aug. 30 2023, (Link)
On Biden_Administration: "Austin Calls for 'Responsible' End to Afghan War," by Jack Detsch, March 21, 2021
On Biden Promises: "Biden pledges to help fix the child-care crisis in America," by Michelle Fox, Jan 15, 2021
"Biden wants to increase stimulus checks to $2,000. Here's what we know about those payments," by Lorie Konish, Jan 14, 2021
"Biden's stimulus proposal would boost these tax credits for families," by Darla Mercado, Jan 14 2021
2022_TX_Gov: "Texas governor says companies moving headquarters to the state has turned into a 'tidal wave'," by Kevin Stankiewicz, Dec 11, 2020
2022 FL Senate: "Op-ed: The data is clear – the Paycheck Protection Program is a success," by Sen. Marco Rubio, Dec 10, 2020
CNBC, "WHO slams 'unacceptable' remarks by U.S. Secretary of State Mike Pompeo," by Will Feuer & Amanda Macias, Jul 23, 2020
2024 Hopefuls: "Former UN ambassador Nikki Haley resigns from Boeing board, opposing government aid," by Leslie Josephs & Dan Mangan, Mar 19, 2020
CNBC's Jacob Pramuk on 2018 impeaching Trump, 10/3/2018
CNBC's Jacob Pramuk on 2018 Trump Administration, 9/18/2018
CNBC "Squawk Box" on 2018 Trump Administration, 8/29/2018
CNBC on 2018 impeaching Trump Administration, 4/20/2018
Editorial by J. French Hill on CNBC, "European Tigers", 4/5/2013
Heritage President Jim DeMint on CNBC's "The Kudlow Report", 2/27/2013
Rick Santorum Op-Ed on CNBC.com Guest Blog, 11/10/2011
CNBC "Kudlow & Company" Interview, 7/31/2008
CNBC interview on Maria Bartiromo show, 5/23/2008
Quoted on CNBC's "Hardball with Chris Matthews", 6/9/1999
OnTheIssues.org excerpts: (click on issues for details)
Abortion
Larry Kudlow: Trump's support of late-term abortion ban is "gift from god".
Budget & Economy
Condoleezza Rice: US has not lost its edge; problems will work their way out.
Heritage Foundation: Balance budget over 10 years by spending cuts & tax reform.
Jim DeMint: Sequestration is not true spending cuts, just cuts in growth.
Corporations
John Kasich: FactCheck: Managing Director at Lehman, but not Board member.
Energy & Oil
Condoleezza Rice: Diversify supply to non-carbon-based sources.
Condoleezza Rice: Increase refining capacity & domestic resources; use nuclear.
Mike Bloomberg: Founded $500 million group advocating energy reform.
Sarah Palin: Lift moratorium on offshore drilling.
Sarah Palin: Convinced McCain to drill offshore; not yet on drilling ANWR.
Foreign Policy
French Hill: Help "Eastern European Tigers" follow the Asian Tigers.
Mike Pompeo: Chinese Communist Party co-opted World Health Organization.
Rick Santorum: JFK-Khrushchev negotiations failed; Obama's will fail too.
Free Trade
Anthony Brindisi: Trump's trade war, lack of labor, hurts NY dairy farmers.
Colin Allred: Trade with Mexico and Canada is critical to business.
Conor Lamb: New tariffs on steel/aluminum will level the playing field.
Donald Trump: Says China is paying BIG TARIFFS, but U.S. consumers pay.
Larry Kudlow: With tariffs, US consumers suffer but China suffers more.
Sonny Perdue: Farmers want trade, not aid; but $12B aid for now.
Sonny Perdue: Renegotiate trade deals with China, Mexico, and Canada.
Susan Wild: Hold China accountable; open mind about tariffs.
Government Reform
Sarah Palin: Fight "bridge to nowhere" and all earmarks.
Sarah Palin: VECO scandal & Stevens indictment shows need for GOP cleanup.
Gun Control
John Lewis: Set aside federal funds to address gun violence.
Mike Bloomberg: Bloomberg group favors closing background check loopholes.
Steve Mnuchin: Gun violence is tragedy and policy needs to be addressed.
Health Care
Bob Hugin: Will use his 20 years in healthcare to craft new reforms.
Mike Bloomberg: Expand ObamaCare & Medicare.
Wilbur Ross: Young, healthy people enrolling in Obamacare is illogical.
Immigration
Chip Roy: Blocked disaster relief for not addressing crisis at border.
Condoleezza Rice: Comprehensive immigration reform, while respecting law.
Jobs
Dan Quayle: Keep minimum wage under $6/hour.
Principles & Values
Democratic Party: Sue Trump for conspiracy with Russia to win 2016 election.
Donald Trump: Sued by Democratic Party for 2016 Russia collusion.
Donald Trump: OpEd: 18-month investigation alleges $413M in tax fraud.
Donald Trump: Claimed father lent him $1M; actually lent him $60M.
Hillary Clinton: FactCheck: No evidence Hillary's email server was hacked.
Marco Rubio: FactCheck: Senate attendance comparable to other candidates.
Sarah Palin: Independent prosecutor probing Cabinet firing.
Sarah Palin: Replaced Public Safety commissioner based on lack of results.
Social Security
Carly Fiorina: Challenge the status quo on entitlement reform.
Carly Fiorina: We can't reform entitlements until we reform government.
Carly Fiorina: Need to change status quo to achieve entitlement reform.
Tom Steyer: Great countries don't break their major promises.
Tax Reform
George W. Bush: Read my tax pledge: No new taxes.
Steve Mnuchin: Mathematically impossible to avoid tax cuts on wealthy.
Technology
George Pataki: FactCheck: No evidence Hillary's email server was hacked.
War & Peace
Condoleezza Rice: Consequences via international coalition if Iran keeps nukes.
Condoleezza Rice: Iraq is investing in its security; US troops are coming home.
Welfare & Poverty
Jeff Merkley: Protect entitlements from GOP budget cuts.
Larry Kudlow: Be tougher on spending, including entitlement reform.
Ted Cruz: FactCheck: Yes, 3.7M women became impoverished since 2008.
| | |
| --- | --- |
| Click for quotations from other sources by: | |
The above quotations are from CNBC coverage of political news.