---
Books by and about 2020 presidential candidates
Crippled America,
by Donald J. Trump (2015)
Fire and Fury,
by Michael Wolff (2018)
Trump Revealed,
by Michael Kranish and Marc Fisher (2016)
The Making of Donald Trump,
by David Cay Johnston (2016)
Promise Me, Dad ,
by Joe Biden (2017)
The Book of Joe ,
by Jeff Wilser (2019; biography of Joe Biden)
The Truths We Hold,
by Kamala Harris (2019)
Smart on Crime,
by Kamala Harris (2010)
Guide to Political Revolution,
by Bernie Sanders (2017)
Where We Go From Here,
by Bernie Sanders (2018)
Our Revolution,
by Bernie Sanders (2016)
This Fight Is Our Fight,
by Elizabeth Warren (2017)
United,
by Cory Booker (2016)
Conscience of a Conservative,
by Jeff Flake (2017)
Two Paths,
by Gov. John Kasich (2017)
Every Other Monday,
by Rep. John Kasich (2010)
Courage is Contagious,
by John Kasich (1998)
Shortest Way Home,
by Pete Buttigieg (2019)
Becoming,
by Michelle Obama (2018)
Higher Loyalty,
by James Comey (2018)
The Making of Donald Trump,
by David Cay Johnston (2017)
Higher Loyalty ,
by James Comey (2018)
Trump vs. Hillary On The Issues ,
by Jesse Gordon (2016)
Outsider in the White House,
by Bernie Sanders (2015)
---
Book Reviews

(from Amazon.com)

(click a book cover for a review or other books by or about the presidency from Amazon.com)
Foreign Influences on United States Policy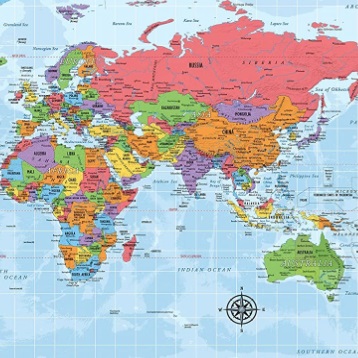 Click on a participant to pop-up their full list of quotations
from Policymakers abroad (number of quotes indicated):
Citation list:
U.K. Prime Minister campaign website https://www.rishisunak.com/myplan downloaded 12/19/22
BBC, "Brexit: Rishi Sunak rules out deal that relies on EU law alignment," 21 November 2022; Link
The Evening Standard, "Sunak vows to crack down on crime as he speaks of safety fears for daughter," by Sophie Wingate, 19 November 2022 Link
The Guardian, "Rishi Sunak accused of taking 'Äėanti-abortion stance' by service providers," by Alexandra Topping, 4 Nov 2022; Link
Wilson Center, "Foreign policy challenges facing the Sunak Government," by Ben Baxendale-Smith, November 2, 2022 Link
Observer Research Foundation, "The Challenges Of Being Rishi Sunak," by Harsh V. Pant, Oct. 28, 2022; Link
Hunger Magazine, "From trans rights to abortion -- here's Rishi Sunak's voting record and what it could mean for us," Oct.25, 2022 Link
BBC, "Rishi Sunak: A quick guide to the UK's new prime minister," 25 October 2022; Link
CNN: Transcript of "State of the Union": Interview With British Prime Minister Liz Truss. moderated by Jake Tapper, September 25, 2022, (Link)
CNN, "Britain's new prime minister, Liz Truss, is a political shape-shifter. Now she's set for her toughest transformation yet," by Luke McGee, September 6, 2022, (Link)
BBC, "Who is Liz Truss? From teenage Lib Dem to Tory PM," by Brian Wheeler & Sam Francis, Sept. 6, 2022, (Link)
Politico, "Everything you wanted to know about Liz Truss but were too afraid to ask," by Matt Honeycombe-Foster, September 5, 2022, (Link)
Politico.com, "The Truss manifesto," by Noah Keate, September 1, 2022, (Link)
CNN, "Final candidates in race to become new UK Prime Minister vow to expand Rwanda immigration policy," by Niamh Kennedy, July 24, 2022Link
TheConversation.com, "Ukraine war follows decades of warnings that NATO expansion into Eastern Europe could provoke Russia," by Ronald Suny, February 28, 2022
Vox.com, "Why is Putin attacking Ukraine? He told us," by Zack Beauchamp, Feb 23, 2022
Vox.com, "How America's NATO expansion obsession plays into the Ukraine crisis," by Jonathan Guyer, Jan 27, 2022
Council on Foreign Relations, "Why NATO Has Become a Flash Point With Russia in Ukraine," by Jonathan Masters, January 20, 2022
BBC, "China's Xi Jinping cements his status with historic resolution," by Waiyee Yip, 11/12/21
Global Times, "Keynote speech by Chinese President Xi Jinping at APEC CEO Summit," Nov 11, 2021
Brookings Institution, "China's land border law: A preliminary assessment," by Shuxian Luo, November 4, 2021
International Student Insurance, "Healthcare in Russia," downloaded 11/2/2021
South China Morning Post, "China's LGBT community caught up in Xi Jinping's widening crackdowns on big tech, education and celebrities," by Andrew Mullen, 30 October 2021
SupChina.com, "Xi Jinping wants a nation of fit children, and schools are going all out to hire gym teachers," by Jiayun Feng, October 26, 2021
Times of India, "China's Xinjiang policy: Controlling Uighur births, lives and minds," Oct 25, 2021
Voice of America, "China Steps Up Assimilation of Ethnic Minorities by Banning Languages in Schools," by Peh Hong Lim, October 24, 2021
The Moscow Times, "Putin Rails Against 'Monstrous' West in Valdai Speech," Oct. 22, 2021
Human Rights Watch, "Tightening Up: A ChinaFile Conversation," by Maya Wang, Oct. 20, 2021
Reuters News Service, "Putin blames Europe energy market 'hysteria' on green transition," 10/5/21
Al Jazeera, "Russia's Putin praises elections as hundreds protest results," 25 Sep 2021
UA Wire, "Russia increases military spending," September 22, 2021
Radio Free Europe, "Russia Announces Plan To Halve Abortion Rates To Spur Population Growth," September 22, 2021
BBC, "Russia election: Putin's party wins election marred by fraud claims," 20 September 2021
CNN, "China and the US were both born from armed conflict. They're now polar opposites on gun control," by Jessie Yeung and Steve George, September 20, 2021
Tass Russian News Agency, "Putin urged wider EAEU cooperation on free trade agreements," May 21, 2021
New York Times, "Russia School Shooting Kills 7 Students and 2 Employees," by Andrew E. Kramer, May 11, 2021
The Moscow Times, "Putin Announces New Cash Handouts, Familiar Policies in Pre-Election Pitch," by Jake Cordell, April 21, 2021
Council on Foreign Relations, "The Putin Regime Will Never Tire of Imposing Internet Control," by Baurzhan Rakhmetov, February 22, 2021
Bloomberg News, "Russia Sends Navalny to Notorious Penal Camp Feared by Inmates," by Irina Reznik and Henry Meyer, February 28, 2021
Centre for Eastern Studies (osw.waw.pl), "Tightening the screws. Putin's repressive laws," by Maria Domanska, 2021-02-18
Reuters News Service, "Russia's Putin marks Orthodox Epiphany with icy dip," January 19, 2021
OnTheIssues.org excerpts: (click on issues for details)
Abortion
Vladimir Putin: In the modern world the decision is up to the woman herself.
Vladimir Putin: Dissuade women from abortion due to population decline.
Vladimir Putin: Convince women not to have abortions, and help raise child.
Liz Truss: Maintain abortion access across the United Kingdom.
Rishi Sunak: Abstained or voted against all English abortion legislation.
Budget & Economy
Vladimir Putin: Ordered third stimulus package in wake of pandemic.
Vladimir Putin: Focus on ensuring growth of real incomes of citizens.
Liz Truss: Wants to lower the tax burden, not give out handouts.
Rishi Sunak: Supported $452 billion in stimulus during pandemic.
Civil Rights
New Testament: OpEd: Apply Sermon on the Mount to gays, not Romans.
Vladimir Putin: Signed "gay propaganda" law denying minors information.
Vladimir Putin: Don't care about skin color: no reverse discrimination.
Vladimir Putin: Russians treated equally regardless of race, gender, belief.
Xi Jinping: Many discriminated against for rural household registration.
Xi Jinping: Shut down LGBT social media accounts; boycott "sissy idols".
Liz Truss: Allow private companies to decide policies on sex and gender.
Rishi Sunak: On trans rights, basic facts of biology remain important.
Corporations
Xi Jinping: Purge capitalist excess; business must heed state guidance.
Liz Truss: I would not do the corporation tax hikes.
Crime
Old Testament: OpEd: "An eye for an eye" LIMITS punishment, not ALLOWS it.
Vladimir Putin: Softens punishment for first-time offenders for hate crimes.
Vladimir Putin: Opposition leader sentenced to notorious penal camp.
Xi Jinping: Use an iron fist against Uighurs, claiming Islamic terrorism.
Liz Truss: Expects 20% decrease in violent crimes by end of Parliament.
Rishi Sunak: 20,000 more police on the street, more people jailed .
Drugs
Vladimir Putin: Drugs are the way towards the degradation of a nation.
Vladimir Putin: Refute the lie of safe and civilized use of soft drugs.
Xi Jinping: War on drugs tied to welfare of the Chinese people.
Liz Truss: As a Liberal Democrat, supported legalization of cannabis.
Education
Vladimir Putin: Annual education camps for high-schoolers at military park.
Xi Jinping: Give physical education top priority in Chinese schools.
Xi Jinping: Eliminate teaching minorities in native languages in schools.
Liz Truss: Review whether schools are doing enough about antisemitism.
Rishi Sunak: Education is the best way to spread opportunity to all.
Energy & Oil
Old Testament: God maintains cold & hot seasons, not climate change.
Vladimir Putin: Green transition should be smooth instead of drastic steps.
Vladimir Putin: We'll end up in caves if we rely on solar/wind power.
Xi Jinping: Promote green, low-carbon and sustainable development.
Liz Truss: Remove green energy levies from energy bills.
Liz Truss: Deliver net zero carbon emissions by 2050.
Liz Truss: Build domestic supply so we're not dependent on Russia.
Rishi Sunak: UK has a responsibility to lead climate change financing .
Environment
Pope Francis: Avert serious effects of environmental deterioration.
Pope Francis: Amazon is not an inexhaustible source of resources.
Families & Children
Pope Francis: No ideological colonization of contraception & abortion.
Vladimir Putin: Monstrous to teach children that a boy can become a girl.
Foreign Policy
Donald Trump: Criticized Buchananís view on Hitler as appeasement.
Donald Trump: By 2027, tsunami as China overtakes US as largest economy.
Donald Trump: China should make Kim Jong Un disappear.
Donald Trump: Support NATO, but it's not us against Russia.
Donald Trump: Condemn Russian & any country's involvement in our elections.
Donald Trump: It's good that Putin says nice things about me.
Donald Trump: 1987 thru 2013: Tried to build Trump Tower in Moscow.
New Testament: Bibles banned in China from 1949 until 1979.
Vladimir Putin: We will continue to work with China on a bilateral basis.
Vladimir Putin: May remove Taliban from list of terrorist organizations.
Xi Jinping: Don't relapse into confrontation, division of Cold War era.
Liz Truss: Opposed Brexit in 2016; now supports it.
Liz Truss: Work with other democracies against autocratic regimes.
Rishi Sunak: China is the biggest long term threat to Britain.
Free Trade
Vladimir Putin: More preferential agreements with largest trading partners.
Vladimir Putin: Working on free trade area involving Israel and Egypt.
Vladimir Putin: Russia is courting India to sign a free trade agreement.
Xi Jinping: Building high-standard Asian Pacific free trade areas.
Liz Truss: Retained post-Brexit links with key trading partners.
Liz Truss: Work to secure a free trade agreement between UK and Israel.
Rishi Sunak: Negotiating U.K.-India Free Trade Agreement .
Government Reform
Vladimir Putin: Increased regulations of non-government organizations.
Vladimir Putin: Barred opponents from running, charges of election fraud.
Vladimir Putin: Claimed elections were free and fair, held openly.
Xi Jinping: China is strengthening regulation over some sectors.
Liz Truss: Co-wrote book recommending stripping back state regulation.
Liz Truss: Scrap all EU-derived regulation by the end of 2023.
Rishi Sunak: Will not align with EU laws as part of post-Brexit situation.
Gun Control
Vladimir Putin: School shooting leads to tightening of gun laws.
Xi Jinping: Only a few groups of people are allowed to own guns.
Liz Truss: Crack down on online sales of offensive weapons.
Health Care
Liz Truss: Would reverse increase in cost of National Insurance.
Vladimir Putin: Shouldn't mandate; convince people vaccination is better.
Vladimir Putin: Increased obligatory medical insurance tax from 3.1% to 5.1%.
Vladimir Putin: Top priority is to improve public health-care services.
Rishi Sunak: Community healthcare is in my blood.
Homeland Security
Donald Trump: Would take info on opponents from foreigners, might call FBI.
Vladimir Putin: Russia returns to top 5 defense spending countries.
Vladimir Putin: Kremlin abandons plans to freeze defense spending.
Vladimir Putin: Ukraine and Georgia in NATO is threat to Russia.
Vladimir Putin: 2013 Euromaidan protests: dangerous Ukraine nationalism.
Xi Jinping: Defend territorial sovereignty and land border security.
Liz Truss: Increase UK's defense spending to 3% of GDP by 2030.
Rishi Sunak: Hasn't committed to 3% increase in defense budget.
Immigration
Pope Francis: It's not Christian to build a wall on US-Mexican border.
Pope Francis: We should receive asylum-seekers, not reject them.
Pope Francis: Opposes border wall between US and Mexico.
Vladimir Putin: Praised Trump for stopping migrants and drugs from Mexico.
Vladimir Putin: Resisted calls for visa requirements for migrant workers.
Vladimir Putin: Reduced time for Russian passports for some occupations.
Liz Truss: Don't let asylum seekers to work, makes UK a magnet.
Rishi Sunak: The UK has lost control of its borders.
Jobs
Liz Truss: Would increase minimum vote for union to strike to 50%.
Principles & Values
Vladimir Putin: Positioned as a defender of traditional Christian values.
Vladimir Putin: Has given the church a major voice in society.
Vladimir Putin: Foundations of Orthodox culture are taught in public schools.
Vladimir Putin: Patriotism is Russia's national idea.
Xi Jinping: Resolution makes Xi the equal of Mao and Deng in history.
Xi Jinping: Moral review councils use public shaming for enforcement.
Rishi Sunak: First Hindu British PM: "I am open about being a Hindu".
Rishi Sunak: Said he wanted to be a Jedi Knight when he grew up.
Social Security
Vladimir Putin: Raised retirement ages to 60 for women, 65 for men.
Vladimir Putin: Pension reform unpopular despite indexing for inflation.
Tax Reform
New Testament: OpEd: Bible endorses flat tax--10% tithing.
Vladimir Putin: Raise tax to 15% for income over 5 million rubles ($72,000).
Vladimir Putin: Increased mineral extraction tax three times in a year.
Liz Truss: She has pledged to slash taxes from day one.
Liz Truss: Higher taxes makes it harder to attract investment we need.
Rishi Sunak: Taxes can only be lowered once inflation is under control.
Technology
Vladimir Putin: Supports holding esports tournaments in schools.
Vladimir Putin: Sanction online platforms for censoring Russian media.
Rishi Sunak: Ensuring high quality broadband is a key priority.
War & Peace
Condoleezza Rice: 2008 ambassador: Ukraine in NATO is serious threat to Russia.
Donald Trump: OpEd: Israel killed Iranian scientist & Trump approved.
George W. Bush: 2008: Support for Ukraine in NATO is a threat to Russia.
Vladimir Putin: Ukrainian entry into NATO is the brightest of all redlines.
Liz Truss: Ukraine should drive Putin's forces out of the country.
Liz Truss: We need to send more weapons to Ukraine.
Welfare & Poverty
Liz Truss: Reform welfare, we need to get those people into work.
| | |
| --- | --- |
| Click for quotations from other sources by: | |
The above quotations are from Foreign Influences on United States Policy.
Tass Russian News Agency, "Putin denounces 'civilized' use of 'soft' drugs," November 16. 2020
The Moscow Times, "Putin Orders Government to Improve Abortion Prevention Efforts," Oct. 27, 2020
Inside the Games e-zine, "Russian President Putin gives green light for esports in schools," by Michael Houston, 24 September 2020
Fair Planet, "Russia Opens Doors for Immigrants," by Igor Serebryany, July 8, 2020
Baptist News, "Why is Russia's Putin talking about marriage and faith in God?," by Andrey Shirin, July 6, 2020
Tass Russian News Agency, "No racial or gender discrimination in Russia, assures Putin," 3 July 2020
Radio Free Europe, "Putin Announces Tax Hike For High Earners Ahead Of Constitutional Vote," June 23, 2020
The Moscow Times, "Putin Adds Patriotism, War History to School Curriculum," May 22, 2020
Business News Europe (bne) Intellinews, "Russian government adopts a third economic stimulus package," May 12, 2020
The Moscow Times, "Russia Returns to Top 5 Defense Spending Countries Worldwide," April 27, 2020
World Socialist Web Site wsws.org, "Hundreds of thousands denied pensions in Russia," by Andrea Peters, 12 February 2020
NIKKEI Asia, "Russia woos India to sign trade pact with Eurasian Economic Union," by Dimitri Simes, January 15, 2020
Politico Europe (politico.eu), "Why Orthodox Christians are losing faith in Putin," by Marc Bennetts, December 24, 2019
The Moscow Times, "Putin Says Zero-Carbon Energy Will 'Send Us Ba—Āk to Caves'," Nov. 20, 2019
Times of Israel, "Putin says Russia seeking free trade area with Egypt and Israel," 13 October 2019
The Moscow Times, "Why Putin Sounds Alt-Right Though He Really Isn't," by Leonid Bershidsky, June 28, 2019
Financial Times, "Vladimir Putin says liberalism has 'become obsolete'," by Lionel Barber, Henry Foy and Alex Barker, June 27, 2019
Radio Free Europe, "Putin Signs Law Softening Punishment For 'Likes,' Reposts, And Memes," December 28, 2018
Live Civilized blog, "Vladimir Putin Says Censoring Rap Will Lower Marijuana Use," December 19, 2018
Human Rights Watch, "No Support - Russia's 'Gay Propaganda' Law Imperils LGBT Youth," December 11, 2018
BBC British Broadcasting, "Russia's Putin softens pension reforms after outcry," 29 August 2018
Nature magazine, "China expands surveillance of sewage to police illegal drug use," by David Cyranoski, 16 July 2018
Fortune magazine, "Guess What? Vladimir Putin Is a Pro-Choice Champion," by Geoffrey Smith, December 14, 2017
Reuters News Service, "Russia to raise tax on metals producers in 2022 'Äď Putin," Aug 6, 2013
The Lancet medical journal, "Health and medicine under Putin," by Fiona Clark, March 02, 2013
ArmsControl.org, "Opposition to NATO Expansion," Remarks by Stan Resor on letter dated June 26, 1997