---
Books by and about 2020 presidential candidates
Crippled America,
by Donald J. Trump (2015)
Fire and Fury,
by Michael Wolff (2018)
Trump Revealed,
by Michael Kranish and Marc Fisher (2016)
The Making of Donald Trump,
by David Cay Johnston (2016)
Promise Me, Dad ,
by Joe Biden (2017)
The Book of Joe ,
by Jeff Wilser (2019; biography of Joe Biden)
The Truths We Hold,
by Kamala Harris (2019)
Smart on Crime,
by Kamala Harris (2010)
Guide to Political Revolution,
by Bernie Sanders (2017)
Where We Go From Here,
by Bernie Sanders (2018)
Our Revolution,
by Bernie Sanders (2016)
This Fight Is Our Fight,
by Elizabeth Warren (2017)
United,
by Cory Booker (2016)
Conscience of a Conservative,
by Jeff Flake (2017)
Two Paths,
by Gov. John Kasich (2017)
Every Other Monday,
by Rep. John Kasich (2010)
Courage is Contagious,
by John Kasich (1998)
Shortest Way Home,
by Pete Buttigieg (2019)
Becoming,
by Michelle Obama (2018)
Higher Loyalty,
by James Comey (2018)
The Making of Donald Trump,
by David Cay Johnston (2017)
Higher Loyalty ,
by James Comey (2018)
Trump vs. Hillary On The Issues ,
by Jesse Gordon (2016)
Outsider in the White House,
by Bernie Sanders (2015)
---
Book Reviews

(from Amazon.com)

(click a book cover for a review or other books by or about the presidency from Amazon.com)
Columns and news articles in The New Republic magazine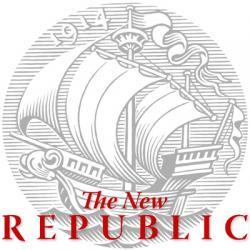 (Click for external website)
Click on a participant to pop-up their full list of quotations
from The New Republic (number of quotes indicated):
Articles in The New Republic magazine:
"HUD Deserves Better Than Marcia Fudge," by Morgan Baskin, December 14, 2020
(On 2020 presidential race): "Justin Amash and the Libertarian Future," by Lucy Steigerwald, July 29, 2019
"Jay Inslee Would Like Your Attention, Please," by Amy Westervelt, June 26, 2019
"Minutes: Sanders's rotating judges," by Matt Ford, June 29 2019
(On 2019 Democratic presidential primaries): "Andrew Yang's Disjointed Plan to Reform American Democracy," by Matt Ford, May 13, 2019
"Is Pete Buttigieg a Political Genius?," by Alex Shephard, March 29, 2019
The New Republic in The Week magazine, "The Green Party thinks Democrats are a bunch of fake socialists," February 25, 2019
"The Democrats Stole the Green Party's Best Idea," by Emily Atkin, February 22, 2019
"One Lonely Republican Voted Against Keystone: Justin Amash," by Rebecca Leber, February 11, 2015
"Minutes: Tom Steyer Jumpstart," by Rebecca Leber, July 2015
"Tom Steyer Is the Devil," by Rebecca Leber, February 27, 2015
"A Change Long Overdue: Rep. Tulsi Gabbard on the First Year of Women in Combat," by Nora Caplan-Bricker, January 24, 2014
"Ten Things You Didn't Know About Kirsten Gillibrand," by Eve Fairbanks, January 23, 2009
The New Republic, "Deval Patrick, machine slayer," by Jason Zengerle, November 6, 2006
OnTheIssues.org excerpts: (click on issues for details)
Abortion
Paula Jean Swearengin: Pro-choice, including abortion alternatives.
Budget & Economy
Kathleen Sebelius: Erased $1.1 billion budget deficit without raising taxes.
Civil Rights
Justin Amash: Proposed amendment to curb warrantless surveillance.
Justin Amash: Real threat to marriage & religion is government, not gays.
Paula Jean Swearengin: Worrying about somebody's sexuality is just ridiculous.
Crime
Justin Amash: Introduced legislation to end federal death penalty.
Deval Patrick: Wrote letters to parole board for convicted rapist.
Deval Patrick: I don't need to be lectured about crime.
Education
Rahm Emanuel: Expanded graduation rate at city colleges from 7% to 14%.
Energy & Oil
Jay Inslee: Plan: $9 trillion investment, transition from coal.
Jay Inslee: Ready to support anyone who adopts his climate change plan.
Jay Inslee: Takes a more aggressive stance against fossil fuel companies.
Howie Hawkins: Claims to be the "original Green New Dealer".
Alexandria Ocasio-Cortez: OpEd: Green New Deal idea borrowed from Green Party.
Green Party: Reorganize society to accomplish Green New Deal.
Howie Hawkins: I'm the original Green New Dealer, since 2010.
Tom Steyer: AdWatch: Do even more with endless supply of wind and sun.
Tom Steyer: CPAC panel discussion: "What Tom Steyer Won't Tell You".
Justin Amash: Voted no on Keystone pipeline for favoring special interests.
Environment
Bill Flores: Attack EPA ozone standards and power plant caps.
Rahm Emanuel: Let every child have 10-minute walk to park or playground.
Rahm Emanuel: Gentrification can be done right, with active zooming laws.
Foreign Policy
Al Gore: Supports Malaysian opposition leader Ibrahim.
Government Reform
Bernie Sanders: Rotate judges on Supreme Court, like term limits.
Andrew Yang: Change Electoral College by proportional allocation of votes.
Andrew Yang: Congress should lower Federal voting age to 16.
Andrew Yang: Electoral College: allocate state votes proportionally.
Andrew Yang: Lower voting age to 16 in federal elections.
Rahm Emanuel: My position on term limits is called elections.
Kirsten Gillibrand: As U.S. rep held dozens of office hours at grocery stores.
Health Care
Rahm Emanuel: I was charged to produce ObamaCare; and it happened.
Anthony Kennedy: ObamaCare should be justified by other Constitutional powers.
Homeland Security
Justin Amash: Wants to close Guantanamo prison.
Principles & Values
Marcia Fudge: Stop limiting black cabinet members to HUD or Labor.
Justin Amash: Partisanship undercutting our constitutional basis.
Pete Buttigieg: Tension between capitalism and democracy America's challenge.
Rahm Emanuel: Politicians are usually gray; I am not.
Rahm Emanuel: Washington is not broken; the GOP is broken.
George Allen: Conservative alternative to McCain in presidential jockeying.
Social Security
Robert Reich: Open the lockbox & throw away key: Better reforms needed.
Tax Reform
JD Vance: Tax "social justice" nonprofits, pay down their endowments.
War & Peace
Rahm Emanuel: Israel/Palestine framework deal easier than a final deal.
Tulsi Gabbard: Policy allowing women in combat roles long overdue.
Al Gore: Supported continuing 1998 air strikes in Iraq.
Al Gore: Supported Bush's 1991 bombing of Iraq.
Welfare & Poverty
Marcia Fudge: Fought cuts to food stamp program.
Marcia Fudge: Public housing should be a stopping point, not a lifetime.
Rahm Emanuel: Expand the Earned Income Tax Credit.
| | |
| --- | --- |
| Click for quotations from other sources by: | |
The above quotations are from Columns and news articles in The New Republic magazine.