---
Books by and about 2020 presidential candidates
Crippled America,
by Donald J. Trump (2015)
Fire and Fury,
by Michael Wolff (2018)
Trump Revealed,
by Michael Kranish and Marc Fisher (2016)
The Making of Donald Trump,
by David Cay Johnston (2016)
Promise Me, Dad ,
by Joe Biden (2017)
The Book of Joe ,
by Jeff Wilser (2019; biography of Joe Biden)
The Truths We Hold,
by Kamala Harris (2019)
Smart on Crime,
by Kamala Harris (2010)
Guide to Political Revolution,
by Bernie Sanders (2017)
Where We Go From Here,
by Bernie Sanders (2018)
Our Revolution,
by Bernie Sanders (2016)
This Fight Is Our Fight,
by Elizabeth Warren (2017)
United,
by Cory Booker (2016)
Conscience of a Conservative,
by Jeff Flake (2017)
Two Paths,
by Gov. John Kasich (2017)
Every Other Monday,
by Rep. John Kasich (2010)
Courage is Contagious,
by John Kasich (1998)
Shortest Way Home,
by Pete Buttigieg (2019)
Becoming,
by Michelle Obama (2018)
Higher Loyalty,
by James Comey (2018)
The Making of Donald Trump,
by David Cay Johnston (2017)
Higher Loyalty ,
by James Comey (2018)
Trump vs. Hillary On The Issues ,
by Jesse Gordon (2016)
Outsider in the White House,
by Bernie Sanders (2015)
---
Book Reviews

(from Amazon.com)

(click a book cover for a review or other books by or about the presidency from Amazon.com)
Columns and news articles on IL politics in The Chicago Sun-Times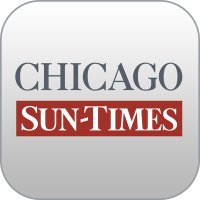 (Click for external website)
Click on a participant to pop-up their full list of quotations
from Chicago Sun-Times (number of quotes indicated):
Articles in The Chicago Sun Times:
Chicago Sun Times, "Kathy Salvi wins GOP race for U.S. Senate nomination to take on Tammy Duckworth," by Jon Seidel and Allison Novelo, Jun 28, 2022
Chicago Sun Times, "Irvin more elusive than lesser known rivals Schimpf and Solomon," by Tina Sfondeles, May 24, 2022
On 2022_IL_Gov: "GOP governor candidate Jesse Sullivan should stop digging holes he'll eventually have to fill himself," by Rich Miller, Sep 17, 2021
On Confirmation Hearings: "Biden taps Rahm Emanuel for ambassador to Japan," by Lynn Sweet, Aug 20, 2021
On 2022 Arizona Governor race: "Republican Bailey's message to Chicago evolves from get lost to I'll 'make Chicago the great city that it should be'," by Andrew Sullender, May 25, 2021
On Biden Cabinet: "Joe Biden taps Lincolnwood-raised Merrick Garland for attorney general," by Lynn Sweet, Jan 7, 2021
Chicago Sun-Times, "Peggy Hubbard, U.S. Senate Republican candidate profile," Jan 29, 2020
IL-Senate, "Mark Cooney Curran Jr., U.S. Senate Republican candidate profile," Jan 22, 2020
(On Chuy Garcia): Chicago Sun-Times coverage of 2018 IL-4 House race, 10/13/2018
(On Doug Truax & Jim Oberweis): Chicago Sun-Times on 2014 Illinois Senate race, 12/4/2013
(On Jim Oberweis): Chicago Sun-Times on 2014 Illinois Senate race, 11/22/2013
(On Joe Walsh): Chicago Sun-Times, 7/27/2011
(On Harriet Miers): Robert Novak, Chicago Sun-Times, on 2005 SCOTUS hearing, 10/4/2005
(On Barack Obama): Chicago Sun-Times, "I have a deep faith", 4/5/2004
(On Howard Dean & Carol Moseley-Braun): Lynn Sweet, Chicago Sun-Times, 1/15/2004
(On John Cox): Scott Fornek, Chicago Sun-Times, 2/25/2002
OnTheIssues.org excerpts: (click on issues for details)
Abortion
Jim Oberweis: Abortion procedure should be outlawed.
Harriet Miers: Fought ABA endorsement of Roe v. Wade.
Civil Rights
Mark Curran: The wrong people moved in, and changed Lake County.
Joe Walsh: Suspended from radio show for discussing racial slurs.
Harriet Miers: Recommended legalization of gay adoption.
Barack Obama: Politicians: donít use religion to insulate from criticism.
Crime
John Cox: Morally opposed to death penalty, even for Tim McVeigh.
Drugs
Anne Stava-Murray: Legalize recreational marijuana & include safety provisions.
Education
Peggy Hubbard: College isn't for everyone, real problem is inflated costs.
Anne Stava-Murray: Decades of disinvestment have hurt Illinois state schools.
Chuy Garcia: Non-discriminatory funding for schools; low cost college.
Energy & Oil
Peggy Hubbard: Don't believe lies of the left on human-made climate change.
Anne Stava-Murray: Reduce coal-protectionist provisions, increase regulations.
Chuy Garcia: Backs Clean Energy plan and investment in alternate sources.
Environment
Chuy Garcia: Looking backward for answers on environment won't work.
Families & Children
Joe Walsh: Sued by ex-wife for $117,000 in child support.
Foreign Policy
Rahm Emanuel: Japan alliance cornerstone of peace & prosperity in region.
Harriet Miers: Recommended establishment of an International Criminal Court.
Government Reform
Darren Bailey: Opposed bipartisan insurrection commission; it's nonsense.
Doug Truax: Political class fails to put interests of taxpayers first.
Gun Control
Peggy Hubbard: 2nd amendment about single mother defending herself & family.
Anne Stava-Murray: Proactive legislation to crack down on reckless gun owners.
Chuy Garcia: Controls on guns are in the bounds of Constitution.
Health Care
Peggy Hubbard: I am not in favor of socialized healthcare.
Immigration
Peggy Hubbard: Support ending chain migration and the visa lottery program.
Chuy Garcia: Cost of a "wall" for Mexico is not a good use of tax dollars.
Jobs
Anne Stava-Murray: Pass fair scheduling laws to combat on-demand scheduling.
Principles & Values
Darren Bailey: No longer thinks Chicago should break away from state.
Merrick Garland: Parents taught him hard work, community service.
Barack Obama: Thereís a call to evangelize in politics.
Barack Obama: Iím a big believer in the separation of church and state.
Carol Moseley-Braun: Withdraws from presidential race; endorses Howard Dean.
Howard Dean: Carol Moseley Braun withdraws from race and endorses Dean.
Social Security
Peggy Hubbard: Program has grown too large and will become insolvent.
Tax Reform
Chuy Garcia: New tax reform bill gives away borrowed money to the wealthy.
Technology
Chuy Garcia: Supports a federal infrastructure program from federal funds.
Welfare & Poverty
Jim Oberweis: Tepid welfare reform is the best we can get right now.
| | |
| --- | --- |
| Click for quotations from other sources by: | |
The above quotations are from Columns and news articles on IL politics in The Chicago Sun-Times.