---
Books by and about 2020 presidential candidates
Crippled America,
by Donald J. Trump (2015)
Fire and Fury,
by Michael Wolff (2018)
Trump Revealed,
by Michael Kranish and Marc Fisher (2016)
The Making of Donald Trump,
by David Cay Johnston (2016)
Promise Me, Dad ,
by Joe Biden (2017)
The Book of Joe ,
by Jeff Wilser (2019; biography of Joe Biden)
The Truths We Hold,
by Kamala Harris (2019)
Smart on Crime,
by Kamala Harris (2010)
Guide to Political Revolution,
by Bernie Sanders (2017)
Where We Go From Here,
by Bernie Sanders (2018)
Our Revolution,
by Bernie Sanders (2016)
This Fight Is Our Fight,
by Elizabeth Warren (2017)
United,
by Cory Booker (2016)
Conscience of a Conservative,
by Jeff Flake (2017)
Two Paths,
by Gov. John Kasich (2017)
Every Other Monday,
by Rep. John Kasich (2010)
Courage is Contagious,
by John Kasich (1998)
Shortest Way Home,
by Pete Buttigieg (2019)
Becoming,
by Michelle Obama (2018)
Higher Loyalty,
by James Comey (2018)
The Making of Donald Trump,
by David Cay Johnston (2017)
Higher Loyalty ,
by James Comey (2018)
Trump vs. Hillary On The Issues ,
by Jesse Gordon (2016)
Outsider in the White House,
by Bernie Sanders (2015)
---
Book Reviews

(from Amazon.com)

(click a book cover for a review or other books by or about the presidency from Amazon.com)
Media coverage of Nevada political races in The Las Vegas Sun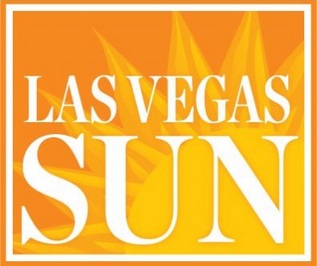 (Click for external website)
Click on a participant to pop-up their full list of quotations
from The Las Vegas Sun (number of quotes indicated):
Articles in The Las Vegas Sun:
On 2022_NV_Gov: "Lombardo takes right turn on Immigration in his bid for GOP gubernatorial nod," by Jessica Hill, Oct. 20, 2021
(On Dean Heller): Las Vegas Sun on 2017 LCV Environmental Scorecard, 2/12/2018
(On Ryan Zinke & Scott Pruitt): Las Vegas Sun, "Broken promise," 2018 Trump Administration, 2/12/2018
(On Jacky Rosen): Las Vegas Sun on 2018 Nevada Senatorial race, 11/29/2017
(On Steve Sisolak): Las Vegas Sun on 2018 Nevada Gubernatorial race, 7/19/2017 & 7/31/2017
(On Jacky Rosen): Las Vegas Sun on 2018 Nevada Senatorial race, 5/3/2017
SB99: Las Vegas Sun, "Sandoval vetoes bills on sex offender law, dissolving Ely," June 11, 2015
(On Bob Beers): Las Vegas Sun coverage of 2016 Nevada Senate race, 2/9/2015
(On Dean Heller & Shelley Berkley): Las Vegas Sun on 2012 Nevada Senate debates, 10/11/2012
On 2022 NV Senate, "Heller's position on contraception amendment leads to clash with Berkley," by Karoun Demirjian, March 1, 2012
(On Brian Sandoval): Cy Ryan in Las Vegas Sun, 3/1/2010
(On Jack Carter): Martin Griffith, Associated Press, in Las Vegas Sun, 10/6/2005
OnTheIssues.org excerpts: (click on issues for details)
Abortion
Susie Lee: Co-sponsoring HER Act, to repeal global Gag Rule.
Civil Rights
Susie Lee: A fighter for LGBTQ rights, end job discrimination.
Brian Sandoval: Supports civil unions but not gay marriage.
Corporations
Dean Heller: Against bank bailout; against Dodd-Frank bank regulation.
Drugs
Steve Sisolak: Nevada should set gold standard for legal pot.
Energy & Oil
Dean Heller: Prohibit EPA from regulating greenhouse gases.
Environment
Ryan Zinke: Shrink national monuments and expand offshore drilling.
Scott Pruitt: OpEd: at EPA, rolling back environmental protections.
Bob Beers: Require voter approval for $200M soccer stadium.
Shelley Berkley: Supports land transfer for Yerington mines.
Foreign Policy
Jacky Rosen: Defend Israel Act: U.S. should stand with Israel.
Health Care
Steve Sisolak: ObamaCare has helped those in need.
Immigration
Dean Heller: Pathway to citizenship for illegals in army or college.
Jobs
Dean Heller: Get bipartisan bill passed for online poker.
Dean Heller: Denied 2010 reports that unemployed were "hobos".
Shelley Berkley: Online poker could mean up to 1,200 jobs in Nevada.
Principles & Values
Jack Carter: Candidacy supported by Sen. Harry Reid.
Jack Carter: Social liberal with conservative Southern roots.
Tax Reform
Jacky Rosen: Opposed Republican tax cut to wealthy.
| | |
| --- | --- |
| Click for quotations from other sources by: | |
The above quotations are from Media coverage of Nevada political races in The Las Vegas Sun.