GA Governor (Democratic Gubernatorial Challenger)
Jason Carter
On the issues>>
---
---
Governors (2014 election unless otherwise noted):
*AK Sean Parnell(R)


Bill Walker(I)
*AL

Robert Bentley(R)
vs.Parker Griffith (R)
**AR Mike Beebe(D)
vs.Mike Ross(D)
vs.

Asa Hutchinson(R)
&

Tim Griffin(Lt.Gov)
vs.Frank Gilbert(L)
**AZ Jan Brewer(R)


Doug Ducey(R)
vs.Fred DuVal(D)
vs.JL Mealer(I)
*CA

Jerry Brown(D)
vs.Neel Kashkari(R)
*CO

John Hickenlooper(D)
vs.Bob Beauprez(R)
vs.Tom Tancredo(R)
vs.Matthew Hess(L)
*CT

Dan Malloy(D)
vs.Tom Foley(R)
& David Walker(Lt.Gov)
DE (2016) Jack Markell(D)
*FL

Rick Scott(R)
vs.Charlie Crist(D)
vs.Alexander Snitker(L)
*GA

Nathan Deal(R)
vs.Jason Carter(D)
vs.Andrew Hunt(L)
*HI Neil Abercrombie(D)
vs.Duke Aiona(R)
vs.

David Ige(D)
*IA

Terry Branstad(R)
vs.Jack Hatch(D)
vs.Tom Hoefling(R)
*ID

Butch Otter(R)
vs.Raul Labrador(R)
*IL Pat Quinn(D)
vs.

Bruce Rauner(R)
IN (2016) Mike Pence(R)
*KS

Sam Brownback(R)
KY (2015) Steve Beshear(D)
LA (2015) Bobby Jindal(R)
**MA Deval Patrick(D)
Martha Coakley(D)
vs.

Charlie Baker(R)
&

Karyn Polito(Lt.Gov.)
vs.Steve Grossman(D)
vs.Don Berwick(D)
vs.Dan Wolf(D)
**MD Martin O`Malley(D)


Larry Hogan(R)
*ME

Paul LePage(R)
vs.Mike Michaud(D)
vs.Eliot Cutler(I)
*MI

Rick Snyder(R)
vs.Mark Schauer(D)
*MN

Mark Dayton(D)
MO (2016) Jay Nixon(D)
MS (2015) Phil Bryant(R)
MT (2016) Steve Bullock(D)
NC (2016) Pat McCrory(R)
ND (2016) Jack Dalrymple(R)
**NE Dave Heineman(R)
vs.

Pete Ricketts(R)
vs.Jon Bruning(R)
*NH

Maggie Hassan(D)
NJ (2013) Chris Christie(R)
vs.Barbara Buono(D)
*NM

Susana Martinez(R)
vs.Gary King(R)
*NV

Brian Sandoval(R)
*NY

Andrew Cuomo(D)
&

Kathy Hochul(Lt.Gov.)
vs.Rob Astorino(R)
vs.Zephyr Teachout(D)
vs.Howie Hawkins(G)
*OH

John Kasich(R)
*OK

Mary Fallin(R)
vs.Joe Dorman(D)
*OR

John Kitzhaber(D)
&Kate Brown(D,2015)
*PA Tom Corbett(R)
vs.

Tom Wolf(D)
& Mark Critz(Lt.Gov)
**RI Lincoln Chafee(I)


Gina Raimondo(D)
*SC

Nikki Haley(R)
*SD

Dennis Daugaard(R)
vs.Stephanie Herseth-Sandlin(D)
*TN

Bill Haslam(R)
**TX Rick Perry(R)


Greg Abbott(R)
UT (2016) Gary Herbert(R)
VA (2013)

Terry McAuliffe(D)
vs.Ken Cuccinelli(R)
*VT

Peter Shumlin(D)
WA (2016) Jay Inslee(D)
*WI

Scott Walker(R)
*WV (2016) Earl Ray Tomblin(D)
*WY

Matt Mead(R)



indicates newly elected or re-elected in 2014;
* indicates running for re-election in 2014;
** indicates retirement (or term-limited) in 2014;
"vs." indicates challenger in 2014;
see main governors' page for list of challengers.
---
Governor Archives:

2015-16 Incumbents
(Current governors)
2014 Election
(Gubernatorial results)
2014 Debates
(Gubernatorial races)
2014 Speeches
(State of the States 2014)

2013 Speeches
(State of the States 2013)
2012 Speeches
(State of the States 2012)

2011 Incumbents
(and 4 races)
2011 Speeches
(State of the States 2011)
AmericansElect
(10 Core Questions)
2011 Press Releases
2011 Campaign Websites

2010 Elections
(38 races)
2010 Speeches
(State of the States 2010)
2010 Press Releases
2010 Campaign Websites

2009 Incumbents
(and 2 races)
2009 Speeches
(State of the States 2009)
2001-2009 Press Releases
2001-2009 Campaign Websites

2008 Elections
(10 races)
2008 Speeches
(State of the States 2008)
2007 Speeches
(State of the States 2007)

2006 Elections
(36 races)
2004 Elections
(12 races)
2004 Speeches
(State of the States 2004)

Mayors across the US
Mayoral press releases
Mayoral websites
State of the City speeches

---
Barack Obama
Democratic President
Joseph Biden
Democratic Vice President
George W. Bush
Former Republican President
Dick Cheney
Former Republican Vice President
---
Cabinet celebrities:
John Kerry
Secretary of State
Condi Rice
Former Secretary of State
Hillary Clinton
Former Secretary of State
---
Celebrity candidates:
Jeb Bush
Former Florida Governor
Jesse Ventura
Former Governor of Minnesota
Robert Reich
Former Secretary of Labor & candidate for MA Governor
Arnold Schwarzenegger
Former Governor of California
---
Opinion Leaders:
Bill Clinton
Howard Dean
John McCain
Rush Limbaugh
---

Party Platforms:
Republican Party
Democratic Party
Green Party
Libertarian Party
Reform Party
Tea Party
---
Archives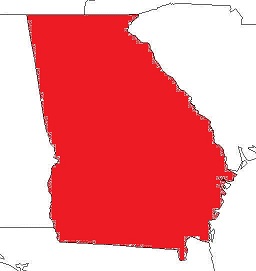 Georgia secondary Archives


Project VoteSmart 2014 legislative records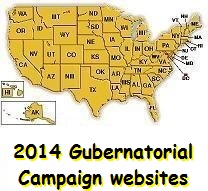 Survey of 2014 Governor candidate campaign websites



2014 Georgia Gubernatorial debates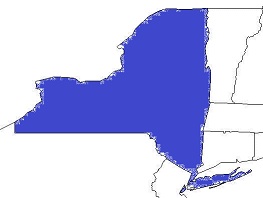 New York Archives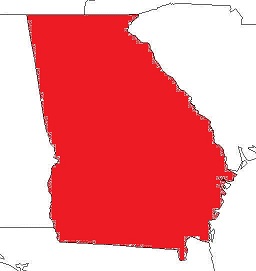 Georgia Archives


Survey of 2012 Senate campaign websites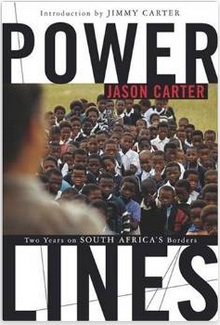 Power Lines, by Jason Carter

(click a picture above for excerpts or other books and debates by or about Jason_Carter)
---
Fun Stuff
Social Networking sites for OnTheIssues:
FaceBook
YouTube
MySpace
On The Issues

Promote Your Page Too
Prez-Veep-Senator
Our associated Yahoo discussion group
Our iPhone App
iPhone App with ads (free)
Our iPhone App
Same App without ads ($1.99)
---
---
Issues
Abortion
Budget & Economy
Civil Rights
Corporations
Crime
Drugs
Education
Energy & Oil
Environment
Families & Children
Foreign Policy
Free Trade
Government Reform
Gun Control
Health Care
Homeland_Security
Immigration
Infrastructure & Technology
Jobs
Principles & Values
Social Security
Tax Reform
War & Peace
Welfare & Poverty

Jason Carter on Civil Rights
Click here for 3 full quotes on Civil Rights OR background on Civil Rights.
Civil marriage equality, but don't tell churches what to do. (Aug 2014)
Look out for all the people, not just some of the people. (Feb 2014)
Living as minority in black Africa showed what racism meant. (Jun 2003)

Jason Carter on Corporations

Click here for 3 full quotes on Corporations OR background on Corporations.
Incentives will attract businesses searching for a new home. (Mar 2014)
Review tax giveaways and corporate loopholes: do they help? (Feb 2014)
Job creation tax credits for small business. (Feb 2014)
Jason Carter on Crime
Click here for 3 full quotes on Crime OR background on Crime.
No ban on the death penalty. (Jul 2014)
Most Americans only know Africa for crime and AIDS. (Jun 2003)
When robbed: perhaps my things will feed a poor family. (Jun 2003)
Jason Carter on Education
Click here for 8 full quotes on Education OR background on Education.

Restore billions slashed from public education. (Mar 2014)
Separate out education budget from General Funds budget. (Feb 2014)
Public schools need best-trained, well-supported teachers. (Feb 2014)
Charter schools useful as laboratories for innovation. (Feb 2014)
1998: Peace Corps educator in South Africa. (Jun 2003)
Third World schooling presents extraordinary challenges. (Jun 2003)
Teachers are means to vanquish South African apartheid. (Jun 2003)
Worked with rural African teachers on new curriculum. (Jun 2003)
Jason Carter on Foreign Policy
Click here for 4 full quotes on Foreign Policy OR background on Foreign Policy.
Declares his powerful connection to Israel. (Jul 2014)
1997: Monitored Liberian elections with Carter Center. (Jun 2003)
Africa is the story of self-respect in the face of hardship. (Jun 2003)
American culture causes Third World cultural destruction. (Jun 2003)
Jason Carter on Government Reform
Click here for 5 full quotes on Government Reform OR background on Government Reform.
Caps on gifts from lobbyists & more ethics reforms. (Mar 2014)
Verifiable paper trail important for credibility in voting. (Feb 2014)
Americans don't vote because we take democracy for granted. (Jun 2003)
Young don't vote because those issues don't affect them. (Jun 2003)
Make election day a national holiday to celebrate democracy. (Jun 2003)
Jason Carter on Health Care
Click here for 3 full quotes on Health Care OR background on Health Care.
Claimed water kills Ebola; "I was misinformed". (Oct 2014)
Expanding Medicaid brings tax dollars back to Georgia. (Mar 2014)
Many Africans die of AIDS, but none talk about it. (Jun 2003)