Speeches to Conservative Political Action 2012 Conference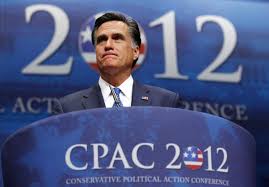 Click on a participant to pop-up their full list of quotations
from Speech at 2012 CPAC conference (number of quotes indicated):
Chris Christie (3) New Jersey Republican Governor
OR click on an issue category below for a subset.
Error processing SSI file
OnTheIssues.org excerpts: (click on issues for details)
Foreign Policy
Chris Christie: Remain vigilant but stay connected to rest of the world.
War & Peace
Chris Christie: America and Israel share beliefs and share enemies.
Chris Christie: Iranian nukes are profoundly against our national security.
Click for quotations from other sources by:
Chris Christie New Jersey Republican Governor
The above quotations are from Speeches to Conservative Political Action 2012 Conference. Error processing SSI file

Page last edited: Feb 26, 2015