---
Books by and about 2020 presidential candidates
Crippled America,
by Donald J. Trump (2015)
Fire and Fury,
by Michael Wolff (2018)
Trump Revealed,
by Michael Kranish and Marc Fisher (2016)
The Making of Donald Trump,
by David Cay Johnston (2016)
Promise Me, Dad ,
by Joe Biden (2017)
The Book of Joe ,
by Jeff Wilser (2019; biography of Joe Biden)
The Truths We Hold,
by Kamala Harris (2019)
Smart on Crime,
by Kamala Harris (2010)
Guide to Political Revolution,
by Bernie Sanders (2017)
Where We Go From Here,
by Bernie Sanders (2018)
Our Revolution,
by Bernie Sanders (2016)
This Fight Is Our Fight,
by Elizabeth Warren (2017)
United,
by Cory Booker (2016)
Conscience of a Conservative,
by Jeff Flake (2017)
Two Paths,
by Gov. John Kasich (2017)
Every Other Monday,
by Rep. John Kasich (2010)
Courage is Contagious,
by John Kasich (1998)
Shortest Way Home,
by Pete Buttigieg (2019)
Becoming,
by Michelle Obama (2018)
Higher Loyalty,
by James Comey (2018)
The Making of Donald Trump,
by David Cay Johnston (2017)
Higher Loyalty ,
by James Comey (2018)
Trump vs. Hillary On The Issues ,
by Jesse Gordon (2016)
Outsider in the White House,
by Bernie Sanders (2015)
---
Book Reviews

(from Amazon.com)

(click a book cover for a review or other books by or about the presidency from Amazon.com)
2008 Republican debate at Reagan Library in Simi Valley, California, on Jan. 30, 2008, the eve of Super Tuesday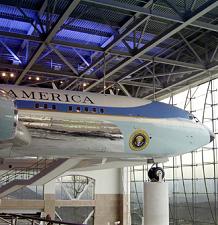 Click on a participant to pop-up their full list of quotations
from 2008 Republican debate at Reagan Library (number of quotes indicated):
OnTheIssues.org excerpts: (click on issues for details)
Abortion
Mike Huckabee: I'm pro-life, but have no opinion on Justice O'Connor.
Budget & Economy
John McCain: Things are tough now, but we're better off than in 2000.
John McCain: May have to go further to fix the subprime lending situation.
John McCain: Recession is partly psychological and not inevitable.
Mike Huckabee: We're worse off than in 2000, due to Congress' over-spending.
Mike Huckabee: Rebates of $150 billion help China; widening I-95 helps US.
Ron Paul: We're worse off than in 2000, due to Bush & Congress.
Ron Paul: The people, not government, are supposed to run the economy.
Ron Paul: Reagan was very sympathetic to the gold standard.
Ron Paul: Federal Reserve creates money and prints it out of thin air.
Energy & Oil
John McCain: Be more active in addressing the issue of climate change.
Mitt Romney: They don't call it "America warming" but "global warming".
Environment
John McCain: Support much tougher regulations on emission requirements.
Mitt Romney: States should be able to have their own emissions standards.
Ron Paul: Neglected property rights during the industrial revolution.
Foreign Policy
Mike Huckabee: Concerned about Putin's human rights violations & oppression.
Mitt Romney: Putin is a troubling leader and an authoritarian.
Mitt Romney: The US is the only major power believing in free enterprise.
Ron Paul: We tax people to blow up bridges overseas then rebuild them.
Government Reform
Mike Huckabee: States should be laboratories of good government.
Health Care
Mitt Romney: Mandating citizens to buy health insurance is conservative.
Homeland Security
Ron Paul: FactCheck: US spends $572B on foreign operations, not $1T.
Immigration
John McCain: Deport 2 million illegal immigrants who committed crimes.
John McCain: Would no longer push his own 2006 immigration proposal.
Mike Huckabee: Illegal immigrants must go home and start over.
Mike Huckabee: Build a border fence within 18 months of taking office.
Mitt Romney: Deport illegal immigrants in 90 days under the ideal setting.
Mitt Romney: Found Z-visa & McCain-Kennedy bill to be offensive.
Principles & Values
John McCain: Proud of Justice O'Connor; favor Roberts and Alito.
John McCain: Reagan knows that I stick with my principles.
John McCain: Romney is a fine man who managed companies.
John McCain: Inspired by Reagan while in the North Vietnam prison camps.
John McCain: The vision, knowledge, and background to be president.
Mike Huckabee: Limbaugh is a great voice for conservatism, not infallible.
Mike Huckabee: Presumptuous and arrogant to suggest Reagan would endorse me.
Mitt Romney: Favor justices like Roberts, Alito, Scalia, and Thomas.
Mitt Romney: Bush took on some tough issues and stood for strength.
Mitt Romney: People look to governors, not senators, for a leader.
Mitt Romney: I'm proud of my experience as a leader.
Mitt Romney: Abraham Lincoln was not a military expert.
Mitt Romney: Reagan would endorse my candidacy.
Ron Paul: Would not have appointed Justice O'Connor.
Social Security
Mitt Romney: Rein in the excessive growth in entitlement programs.
Tax Reform
Mitt Romney: Raised service fees like highway ads, from $200 to $2,000.
Mitt Romney: Fees are appropriate for the government to provide services.
Technology
Mike Huckabee: Infrastructure in this country has been neglected.
Mitt Romney: A road project isn't going to stimulate the economy now.
Mitt Romney: The Big Dig solved a problem, but cost way too much to do.
War & Peace
John McCain: Don't let enemy lay in the weeds until we leave.
John McCain: Support the surge and bring troops home with honor.
Mike Huckabee: Leave Iraq with victory and honor, however long it takes.
Mitt Romney: Never, ever supported specific timetable for exit from Iraq.
Ron Paul: How many men are you willing to let die in Iraq?
Ron Paul: The Iraq war is driving the US into bankruptcy.
Welfare & Poverty
John McCain: Lower and middle income Americans need more help.
Mike Huckabee: Recognizes what your decisions do to people at the bottom.
| | |
| --- | --- |
| Click for quotations from other sources by: | |
The above quotations are from 2008 Republican debate at Reagan Library in Simi Valley, California, on Jan. 30, 2008, the eve of Super Tuesday.
Other 2008 Republican primary debates: