---
Books by and about 2020 presidential candidates
Crippled America,
by Donald J. Trump (2015)
United,
by Cory Booker (2016)
The Truths We Hold,
by Kamala Harris (2019)
Smart on Crime,
by Kamala Harris (2010)
Guide to Political Revolution,
by Bernie Sanders (2017)
Where We Go From Here,
by Bernie Sanders (2018)
Promise Me, Dad ,
by Joe Biden (2017)
Conscience of a Conservative,
by Jeff Flake (2017)
Two Paths,
by Gov. John Kasich (2017)
Every Other Monday,
by Rep. John Kasich (2010)
Courage is Contagious,
by John Kasich (1998)
Shortest Way Home,
by Pete Buttigieg (2019)
The Book of Joe ,
by Jeff Wilser (2019; biography of Joe Biden)
Becoming,
by Michelle Obama (2018)
Our Revolution,
by Bernie Sanders (2016)
This Fight Is Our Fight,
by Elizabeth Warren (2017)
Higher Loyalty,
by James Comey (2018)
The Making of Donald Trump,
by David Cay Johnston (2017)
Books by and about the 2016 presidential election
What Happened ,
by Hillary Clinton (2017)
Higher Loyalty ,
by James Comey (2018)
Trump vs. Hillary On The Issues ,
by Jesse Gordon (2016)
Hard Choices,
by Hillary Clinton (2014)
Becoming ,
by Michelle Obama (2018)
Outsider in the White House,
by Bernie Sanders (2015)
---
Book Reviews

(from Amazon.com)

(click a book cover for a review or other books by or about the presidency from Amazon.com)
2008 Democratic primary debate, sponsored by ABC News, Facebook, and ABC affiliate WMUR-NH; Jan. 5, 2008; final debate before New Hampshire primary; at St. Anselm College in Manchester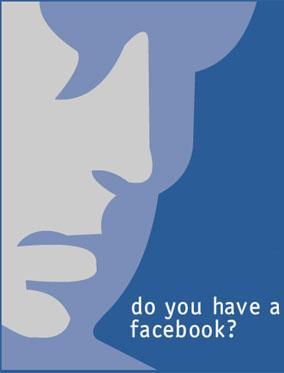 Click on a participant to pop-up their full list of quotations
from 2008 Democratic primary debate, sponsored by Facebook, Jan. 5, 2008 (number of quotes indicated):
OnTheIssues.org excerpts: (click on issues for details)
Energy & Oil
Bill Richardson: FactCheck: No, NH gas prices are not highest ever.
Barack Obama: Cap-and-trade is more specific on reducing greenhouse gases.
Bill Richardson: 50 mpg efficiency and 30% renewable electricity.
Bill Richardson: Oppose carbon tax, favor a cap-and-trade system.
Hillary Clinton: Need to move toward energy efficiency and conservation.
Foreign Policy
Bill Richardson: Ask Musharraf to step aside as Pakistanís ruler.
Health Care
Barack Obama: FactCheck: No, US costs are not twice as much as others.
Barack Obama: Focus on the affordability of a broad healthcare plan.
Homeland Security
Barack Obama: Rebuild a nuclear nonproliferation strategy.
Barack Obama: FactCheck: Promised to repeal Patriot Act, then voted for it.
Barack Obama: Going after Al Qaeda in Pakistan is not Bush-style invasion.
Barack Obama: Rebuild the Nuclear Non-Proliferation Treaty.
Bill Richardson: Seek immediate negotiations with the Soviet Union on nuclear.
Hillary Clinton: Marshal resources against proliferation of nuclear weapons.
Hillary Clinton: There is no safe haven for the terrorists.
John Edwards: Ad-hoc proliferation policy does not work over the long-term.
John Edwards: Serious threats about terrorists acquiring nuclear weapons.
Principles & Values
Barack Obama: Enlist the American people in the process of self-government.
Hillary Clinton: Already made change and will continue to make change.
John Edwards: Take on the special interests to bring about change.
Social Security
Barack Obama: Raise the cap on the payroll tax on wealthy individuals.
Tax Reform
Barack Obama: Specific tax relief for families making $75,000 or less now.
War & Peace
Barack Obama: Al Qaida is based in northwest Pakistan; strike if needed.
Barack Obama: FactCheck: No, violence in Iraq is LOWER than 2 years ago.
Barack Obama: Al Qaida is stronger than before thanks to the Bush doctrine.
Barack Obama: The surge reduced violence, but at enormous cost.
Barack Obama: Begin a phased redeployment to send a clear signal.
Bill Richardson: Get bin Laden in Pakistan unilaterally, if Pakistan canít.
Bill Richardson: We have an opportunity to get Musharraf to step aide.
Hillary Clinton: Ok to target Al Qaeda in Pakistan; we did that 10 years ago.
Hillary Clinton: Begin troops withdrawal within 60 days after elected.
Hillary Clinton: Withdraw troops within 60 days after taking office.
John Edwards: Get bin Laden, period, even if in Pakistan.
John Edwards: Pull 40,000 to 50,000 troops out in 1st year as President.
John Edwards: Stop propping the Sunni and Shia up with American lives.
| | |
| --- | --- |
| Click for quotations from other sources by: | |
The above quotations are from 2008 Democratic primary debate, sponsored by ABC News, Facebook, and ABC affiliate WMUR-NH; Jan. 5, 2008; final debate before New Hampshire primary; at St. Anselm College in Manchester.
Other 2008 Democratic primary debates: