PA Governor (Democratic Governor)
Tom Wolf
On the issues>>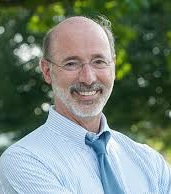 ---
---
Governors (2018 election unless otherwise noted): [

Winners marked]
Alabama:


Ivey
vs.Countryman (D)
vs.Carrington (R)
vs.Battle (R)
vs.Lee George(R)
vs.Maddox(D)
Alaska:
Walker(I)
vs.Huggins(R)
vs.Chenault(R)
vs.

Dunleavy(R)
vs.Begich(D)
vs.Treadwell(D)
vs.Dunleavy(R)
Arizona:


Ducey(R)
vs.Farley(D)
vs.David Garcia (D)
Arkansas:


Hutchinson(R) vs.Henderson(D)
vs.West(L)
California:
vs.Villaraigosa(D) vs.Hadley(R) vs.Eastin(D) vs.Ose(R) vs.

Newsom(D) vs.La Riva(P) vs.Chiang(D) vs.Cox(R) vs.Allen(R) vs.Istvan(I)
Colorado:
Victor Mitchell (R) vs.Kennedy(D) vs.Coffman(R) vs.Lynne(R) vs.Robinson(R) vs.Perlmutter(D) vs.Brauchler(R) vs.

Polis(D) vs.Johnston(D) vs.Barlock(R) vs.Tancredo(R) vs.Stapleton(R)
Connecticut:
Malloy(D)
vs.Drew (D)
vs.Srinivasan (R)
vs.Walker (R)
vs.Visconti(R)
vs.Lauretti(R)
vs.Lumaj(R)
vs.Stefanowski(R)
vs.

Lamont(D)
Florida:
Gwen Graham (D)
Andrew Gillum (D)
Adam Putnam (R)
vs.

DeSantis(R)
vs.Philip Levine(D)
Georgia:


Brian Kemp (R)
Casey Cagle (R)
Hunter Hill (R)
Stacey Abrams (D)
Hawaii:


Ige(D)
vs.Hanabusa(D)
vs.Carroll(R) vs.McDermott(R) vs.Tupola(R)
Idaho:


Lt. Gov. Brad Little (R)
vs.Jordan(D)
vs.Labrador(R)
vs.Ahlquist(R)
Illinois:
Gov. Bruce Rauner(R)
Daniel Biss (D)
Chris Kennedy (D)
Chicago Alderman Ameya Pawar (D)


J.B. Pritzker (D)
Iowa:


Kim Reynolds(R)
Rich Leopold (D)
Andy McGuire (D)
Nate Boulton (D)
Victor Mitchell(D)
Kansas:
Jeff Colyer(R)
Kris Kobach(R)
Wink Hartman(R)
Carl Brewer(D)


Laura Kelly(D)
Greg Orman(I)
Maine:


Attorney General Janet T. Mills(D)
Commissioner Mary Mayhew(R)
Shawn Moody(R)
Maryland:


Hogan
vs.Jealous(D)
vs.Ross (D)
vs.Cummings(D)
vs.Madaleno(D)
vs.Quinn(L)
vs.Schlakman(G)
Massachusetts:


Gov. Charlie Baker(R)
Mayor Setti Warren (D)
Jay Gonzalez (D)
Bob Massie (D)
Michigan:


State Senator Gretchen Whitmer (D)
Abdul El-Sayed (D)
A.G.Bill Schuette (R)
Minnesota:
Tina Liebling (DFL)


Tim Walz (DFL)
Matt Dean (R)
Rebecca Otto (DFL)
St. Paul Mayor Chris Coleman (DFL)
House Majority Leader Erin Murphy (DFL)
vs.Pawlenty(R)
vs.Johnson(R)
Missouri:
Eric Greitens(R;resigned)


Mike Parson(R;ascended)
Nebraska:


Pete Ricketts (R)
vs.Bob Krist(D)
Nevada:
Fisher(R)
vs.

Sisolak(D)
vs.Laxalt(R)
vs.Schwartz(R)
New Hampshire:


Chris Sununu
vs.Steve Marchand (D, Portsmouth Mayor)
vs.Jilletta Jarvis (Libertarian)
New Jersey(2017):
Lt. Gov. Kim Guadagno (R, won 2017 primary)


Phil Murphy(D, won 2017 election)
vs.Ray Lesniak(D, lost 2017 primary)
Mayor Steve Fulop (declined Dem. primary, Sept. 2016)
Seth Kaper-Dale(G)
New Mexico:


Lujan-Grisham
vs.Apodaca (D)
vs.Cervantes(D)
vs.Pearce(R)
New York:


Cuomo(D)
vs.Nixon(D)
vs.Molinaro(R)
vs.Hawkins(G)
Ohio:
Jim Renacci (R)
Betty Sutton (D)
Mary Taylor (R)


Mike DeWine (R)
Joe Schiavoni(D)
Jon Husted(R)
Nan Whaley(D)
Connie Pillich (D)
vs.Dennis Kucinich(D)


vs.Richard Cordray(D)
Oklahoma:

Gary Richardson(R)


Kevin Stitt(R)
Mick Cornett(R)
vs.Connie Johnson(D)
vs.Scott Inman(D)
vs.joe Maldonado(L)
vs.Chris Powell(L)
Oregon:


Brown(D)
vs.Buehler(R)
Pennsylvania:


Wolf(D)
vs.Fetterman(D,Lt.Gov.)
vs.Krawchuk(Libertarian)
vs.Wagner (R)
vs.Barletta(R,declined)
vs.Krawchuk(L)
Rhode Island:


Raimondo(D)
vs.Brown(D)
vs.Fung(R)
vs.Morgan(R)
South Carolina:


McMaster(R)
vs.McGill(R)
vs.Pope(R)
vs.Templeton(R)
vs.Smith(D)
vs.Bryant(R)
South Dakota:
Marty Jackley (R)


Rep. Kristi Noem (R)
Billie Sutton (D)
Tennessee:
Karl Dean(D)
vs.Mark Green(R)
vs.Diane Black(R)
vs.

Bill Lee(R)
Texas:


Abbott(R)
vs.White(D)
vs.Glass(L)
vs.Valdez(D)
Vermont:


Scott(R)
Stern(D)
Hallquist(D)
Virginia(2017):


Northam(D)
vs.Perriello(D)
vs.Wittman(R)
vs.Gillespie(R)
Wisconsin:
Gov. Scott Walker(R)
Bob Harlow (D)
Kathleen Vinehout (D)
vs.Kelda Helen Roys(D)
vs.

Tony Evers(D)
Wyoming:
Dahlin(R)
vs.Throne(D)
vs.

Gordon(R)
vs.Rammell(C)
See main governors' page for list of challengers.
---
Governor Archives:

2017-19 Debates
(Current races)
2017-19 Incumbents
(Current governors' debates)
2015-16 Incumbents
(Previous governors' debates)
2015-16 Debates
(Gubernatorial races)
2014 Election
(Gubernatorial results)
2013-14 Debates
(Gubernatorial races)
2014 Speeches
(State of the States 2014)

2013 Speeches
(State of the States 2013)
2012 Speeches
(State of the States 2012)

2011 Incumbents
(and 4 races)
2011 Speeches
(State of the States 2011)
AmericansElect
(10 Core Questions)
2011 Press Releases
2011 Campaign Websites

2010 Elections
(38 races)
2010 Speeches
(State of the States 2010)
2010 Press Releases
2010 Campaign Websites

2009 Incumbents
(and 2 races)
2009 Speeches
(State of the States 2009)
2001-2009 Press Releases
2001-2009 Campaign Websites

2008 Elections
(10 races)
2008 Speeches
(State of the States 2008)
2007 Speeches
(State of the States 2007)

2006 Elections
(36 races)
2004 Elections
(12 races)
2004 Speeches
(State of the States 2004)

Mayors across the US
Mayoral press releases
Mayoral websites
State of the City speeches

---
Barack Obama
Democratic President
Joseph Biden
Democratic Vice President
George W. Bush
Former Republican President
Dick Cheney
Former Republican Vice President
---
Cabinet celebrities:
John Kerry
Secretary of State
Condi Rice
Former Secretary of State
Hillary Clinton
Former Secretary of State
---
Celebrity candidates:
Jeb Bush
Former Florida Governor
Jesse Ventura
Former Governor of Minnesota
Robert Reich
Former Secretary of Labor & candidate for MA Governor
Arnold Schwarzenegger
Former Governor of California
---
Opinion Leaders:
Bill Clinton
Howard Dean
John McCain
Rush Limbaugh
---

Party Platforms:
Republican Party
Democratic Party
Green Party
Libertarian Party
Reform Party
Tea Party
---
Archives


Washington candidates for Governor, past and present



Pennsylvania candidates for Governor, past and present



2018 Pennsylvania Governor's race


2018 Governor's State of the State speeches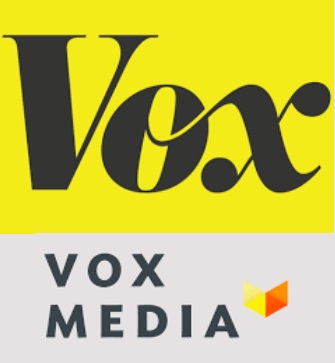 Vox Media


2017 Governor's State of the State speeches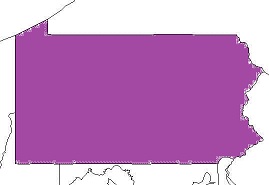 Pennsylvania secondary Archives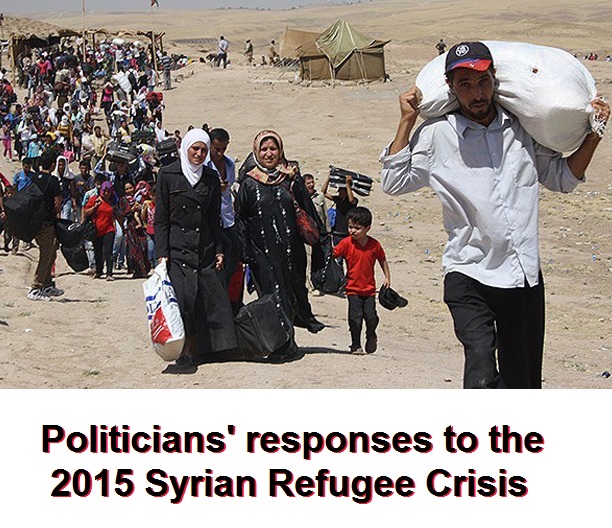 Syrian Refugee Crisis


2015 Governor's State of the State speeches



2014 Pennsylvania Gubernatorial debates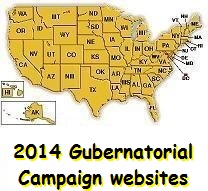 Survey of 2014 Governor candidate campaign websites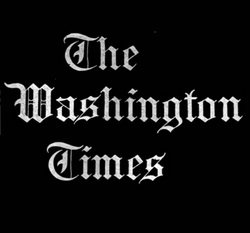 The Washington Times


Pennsylvania state legislative records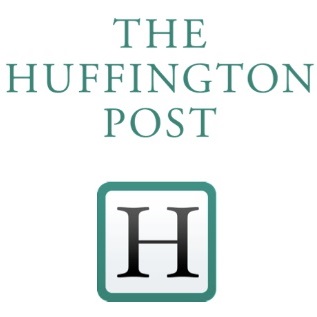 Political coverage on The Huffington Post

(click a picture above for excerpts or other books and debates by or about Tom_Wolf)
---
Fun Stuff
Social Networking sites for OnTheIssues:
FaceBook
YouTube
MySpace
On The Issues

Promote Your Page Too
Prez-Veep-Senator
Our associated Yahoo discussion group
Our iPhone App
iPhone App with ads (free)
Our iPhone App
Same App without ads ($1.99)
---
---
Issues
Abortion
Budget & Economy
Civil Rights
Corporations
Crime
Drugs
Education
Energy & Oil
Environment
Families & Children
Foreign Policy
Free Trade
Government Reform
Gun Control
Health Care
Homeland_Security
Immigration
Infrastructure & Technology
Jobs
Principles & Values
Social Security
Tax Reform
War & Peace
Welfare & Poverty

Tom Wolf on Abortion
Click here for 3 full quotes on Abortion OR background on Abortion.

Tradition of freedom of conscience includes abortion rights. (Mar 2017)
Support abortion rights. (May 2014)
Government should not tell women what choices to make. (Mar 2014)
Tom Wolf on Civil Rights
Click here for 3 full quotes on Civil Rights OR background on Civil Rights.
Recognize same-sex marriage in Pennsylvania. (May 2014)
Don't tell two people that love each other they can't marry. (Mar 2014)
Fight salary discrimination based on gender. (Mar 2014)

Tom Wolf on Drugs

Click here for 7 full quotes on Drugs OR background on Drugs.
Establish state medical marijuana program. (Apr 2016)
Establish statewide medical marijuana program. (Apr 2016)
Signed Medical Marijuana Act. (Apr 2016)
Opioid epidemic has stolen the futures of far too many. (Feb 2016)
Study states with legal marijuana sales before deciding. (May 2014)
Legalize medicinal marijuana & decriminalize one ounce. (May 2014)
Rated B+ by NORML, indicating a pro-drug-reform stance. (Nov 2016)
Tom Wolf on Education
Click here for 4 full quotes on Education OR background on Education.

$15M for community colleges but they must freeze tuition. (Mar 2015)
Restore money cut from public schools. (May 2014)
Support our state's public education system. (Mar 2014)
Charters ok, but no mass expansion. (Mar 2014)

Tom Wolf on Energy & Oil

Click here for 3 full quotes on Energy & Oil OR background on Energy & Oil.
Severance tax on natural gas is common sense. (Feb 2018)
Moratorium on gas drilling in state parks and state forests. (May 2014)
Take advantage of Marcellus Shale. (Mar 2014)
Tom Wolf on Immigration
Click here for 3 full quotes on Immigration OR background on Immigration.
Continue resettling Syrian refugees with federal screening. (Nov 2015)
Support a Pennsylvania DREAM Act. (Sep 2014)
Protect DREAMers instead of deporting them. (Dec 2017)
Tom Wolf on Jobs
Click here for 3 full quotes on Jobs OR background on Jobs.

Raised minimum wage from $7 to $10 per hour. (May 2018)
Increase minimum wage to $10.10 and index it to inflation. (May 2014)
Company strategy: source its own American-made products. (Mar 2014)
Tom Wolf on Social Security
Click here for 3 full quotes on Social Security OR background on Social Security.
Stop paying Wall Street millions to manage PA pension fund. (Mar 2015)
Maintain defined benefit for public pensions instead of 401k. (May 2014)
Ensure our seniors dignity in the twilight of their lives. (Mar 2014)

Tom Wolf on Tax Reform

Click here for 3 full quotes on Tax Reform OR background on Tax Reform.
Cut property tax; raise sales tax & income tax. (Mar 2015)
Schools need sustainable funding source, not cigarette tax. (Aug 2014)
Shift income tax burden to higher earners. (May 2014)
Tom Wolf on Technology
Click here for 3 full quotes on Technology OR background on Technology.

Redevelopment project to revitalize the Pittston waterfront. (Aug 2018)
Infrastructure investment attracts business. (Feb 2018)
Invest in a 21st Century transportation system. (Mar 2014)