---
Books by and about 2020 presidential candidates
Crippled America,
by Donald J. Trump (2015)
United,
by Cory Booker (2016)
The Truths We Hold,
by Kamala Harris (2019)
Smart on Crime,
by Kamala Harris (2010)
Guide to Political Revolution,
by Bernie Sanders (2017)
Where We Go From Here,
by Bernie Sanders (2018)
Promise Me, Dad ,
by Joe Biden (2017)
Conscience of a Conservative,
by Jeff Flake (2017)
Two Paths,
by Gov. John Kasich (2017)
Every Other Monday,
by Rep. John Kasich (2010)
Courage is Contagious,
by John Kasich (1998)
Shortest Way Home,
by Pete Buttigieg (2019)
The Book of Joe ,
by Jeff Wilser (2019; biography of Joe Biden)
Becoming,
by Michelle Obama (2018)
Our Revolution,
by Bernie Sanders (2016)
This Fight Is Our Fight,
by Elizabeth Warren (2017)
Higher Loyalty,
by James Comey (2018)
The Making of Donald Trump,
by David Cay Johnston (2017)
Books by and about the 2016 presidential election
What Happened ,
by Hillary Clinton (2017)
Higher Loyalty ,
by James Comey (2018)
Trump vs. Hillary On The Issues ,
by Jesse Gordon (2016)
Hard Choices,
by Hillary Clinton (2014)
Becoming ,
by Michelle Obama (2018)
Outsider in the White House,
by Bernie Sanders (2015)
---
Book Reviews

(from Amazon.com)

(click a book cover for a review or other books by or about the presidency from Amazon.com)
Democratic Primary Debate
Albuquerque, New Mexico
Sept. 4, 2003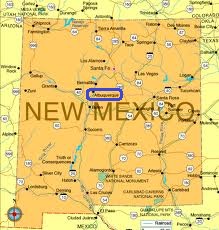 Click on a participant to pop-up their full list of quotations
from Democratic Primary Debate in Albuquerque (number of quotes indicated):
Error processing SSI file
OnTheIssues.org excerpts: (click on issues for details)
Budget & Economy
Dennis Kucinich: Steel, automotive, and shipping are critical to US economy.
Dick Gephardt: I led 1990s boom-I can get economy moving again.
Civil Rights
Carol Moseley-Braun: "Sticky floor" pay gap for women still persists.
Dick Gephardt: We're all in it together.
Howard Dean: Profiling doesn't work.
Corporations
Dennis Kucinich: Iraq: no more Halliburton sweetheart deals.
Education
John Edwards: Two school systems: one for the have's, one for have-not's.
Energy & Oil
Carol Moseley-Braun: Invest in environmental technology.
Dick Gephardt: Apollo 2: Make US independent of foreign oil.
Families & Children
John Kerry: Fund Head Start to leave no child behind.
Foreign Policy
Carol Moseley-Braun: Reach out to our hemisphere instead of pandering to fear.
Dick Gephardt: Bush broke up alliances built over 70 years.
John Edwards: Need multilateral solutions for world's problems.
Free Trade
Dennis Kucinich: First act as president will be to cancel NAFTA.
Dennis Kucinich: Need specific worker rights written into trade agreements.
Dennis Kucinich: Companies profit from trade based on Third World misery.
Dick Gephardt: Race to the bottom if we have no trade standards.
Howard Dean: Free trade based on labor and environmental standards.
John Edwards: National venture capital fund for those hurt by trade.
John Kerry: FTAA needs more labor and environmental standards.
John Kerry: Fix NAFTA-canceling it would be disastrous.
Joseph Lieberman: Bush Recession will become Dean Depression.
Joseph Lieberman: I'm for fair trade for the Americas.
Health Care
Bob Graham: Step-by-step common sense will reduce uninsured.
Carol Moseley-Braun: Single payer is only way to universal coverage.
Carol Moseley-Braun: Replace profit-driven system with rationalized quality care.
Carol Moseley-Braun: We can fund health care with no tax increase.
Dennis Kucinich: Health is a right, not a privilege.
Dennis Kucinich: Take profit motive out of health care.
Howard Dean: Join every other industrialized country on health care.
John Edwards: Children First: insure every child, by law.
John Edwards: Cover 3m Hispanic kids & have National Translation Center.
Joseph Lieberman: Too large health programs will force tax increases.
Joseph Lieberman: Medi-Kids: guaranteed care until age 25.
Homeland Security
John Kerry: No new generation of nuclear weapons.
John Kerry: Automatic citizenship to immigrants who serves in army.
Immigration
Bob Graham: Earned Amnesty for undocumented workers.
Carol Moseley-Braun: Amnesty & driver's licenses for undocumented workers.
Dennis Kucinich: Extend our arms to world-immigrant amnesty and more.
Dick Gephardt: Legalize all immigrants who've been productive for 5 years.
Dick Gephardt: Bush tax plan is a failure-return to Clinton tax plan.
Howard Dean: The Americas are more important than War on Terror.
John Edwards: Hard working immigrants earn right to citizenship.
John Kerry: Amnesty to anyone here over 5 or 6 years.
Joseph Lieberman: Unacceptable to allow Mexicans to die trying to immigrate.
Joseph Lieberman: Bush uses 9/11 as an excuse to avoid immigration reform.
Jobs
Bob Graham: Repeal Bush tax cuts that went to top earners.
Bob Graham: Need national program to rebuild infrastructure.
Carol Moseley-Braun: Rebuild schools, roads, & bridges.
Dennis Kucinich: Rebuild infrastructure with a program like FDR's WPA.
Howard Dean: We're exporting jobs if we trade with no labor standards.
Howard Dean: Invest in small businesses & renewable energy.
John Kerry: Jump start jobs at home via energy independence.
Tax Reform
Bob Graham: Repeal Bush tax cuts that went to top earners.
Howard Dean: People would rather health care than a tax cut.
John Edwards: Tax cuts to working people-stop Bush's War On Work.
War & Peace
Bob Graham: We must support US troops in Iraq.
Bob Graham: Iraq is wrong war & wrong enemy: focus on terror instead.
Bob Graham: Must rebuild alliances to extricate US from Iraq.
Carol Moseley-Braun: Need to exit Iraq & focus on bin Laden.
Dennis Kucinich: End Bush's blunder: Bring US troops home & bring UN in.
Dick Gephardt: We can't cut and run in Iraq - but use UN.
Howard Dean: Iraq: Admit we humiliated our allies and get UN help.
Howard Dean: Iraq: Bush lied about al Qaeda, about nukes, and about WMDs.
Howard Dean: Bring US troops home.
John Edwards: Problems in Iraq are because Bush has not led.
John Kerry: Don't miss 3rd opportunity in Iraq to bring in UN.
John Kerry: Don't send more US troops to Iraq-share power & share burden.
Joseph Lieberman: Not an inch of difference from Bush on Iraq.
Joseph Lieberman: Purpose of war is to let Iraqis control Iraq.
Joseph Lieberman: Send more US troops to Iraq, with UN force.
Joseph Lieberman: Iraq was a heroic struggle against enemies of civilization.
| | |
| --- | --- |
| Click for quotations from other sources by: | |
The above quotations are from Democratic Primary Debate
Albuquerque, New Mexico
Sept. 4, 2003. Error processing SSI file