---
Candidate Debates
St. Anselm NH debate
June 13, 2011
Faith & Freedom Conference
June 4, 2011
South Carolina debate
May 5, 2011
NRA Conference
May 1, 2011
CPAC Conference
Feb. 11, 2011
---
Candidate Books
---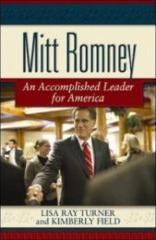 Mitt Romney: The Man, His Values and His Vision, by Lisa Ray Turner and Kimberly Field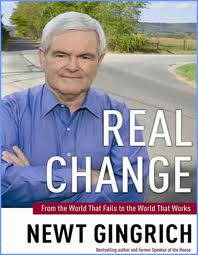 Real Change, by Speaker Newt Gingrich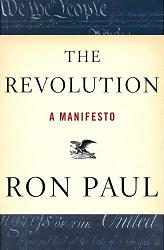 The Revolution: A Manifesto, by Ron Paul, published April 2008


Tim Pawlenty: The Sam's Club Republican, by J. A. McClure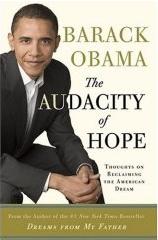 The Audacity of Hope,
by Sen. Barack Obama (D, IL)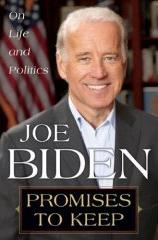 Promises to Keep: On Life and Politics, by Joe Biden
---
Withdrawn Candidates
---

The America We Deserve, by Donald Trump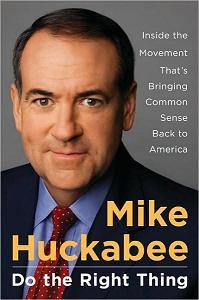 Do the Right Thing, by Mike Huckabee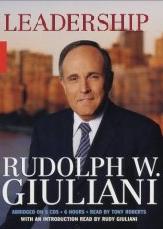 Leadership, autobiography by Rudolph Giuliani

America by Heart, by Sarah Palin
---
Book Reviews

(from Amazon.com)

(click a book cover for a review or other books by or about the presidency from Amazon.com)
Rep. Mark Kennedy (R) debates Amy Klobuchar (D) on Meet the Press, moderated by Tim Russert
Click on a participant to pop-up their full list of quotations
from 2006 Minnesota Senate Debate (number of quotes indicated):
Amy Klobuchar (12)
Mark Kennedy (11)
OR click on an issue category below for a subset.
Budget & Economy
Amy Klobuchar: Cut discretionary spending like "bridge to nowhere".
Mark Kennedy: Authored the line-item veto, to take out bills' silly stuff.
Foreign Policy
Amy Klobuchar: When North Korea crosses line, there have to be consequences.
Mark Kennedy: Use diplomacy and China to pressure North Korea on nukes.
Homeland Security
Amy Klobuchar: I supported the Patriot Act.
Amy Klobuchar: Patriot Act provides necessary surveillance tools.
Amy Klobuchar: Detainee bill will not meet constitutional muster.
Mark Kennedy: Patriot Act allowed 5 years without terrorist attack.
Immigration
Amy Klobuchar: Opposes Social Security for illegal immigrants.
Principles & Values
Mark Kennedy: Votes for what's best for MN, but with Bush 92% of the time.
Social Security
Amy Klobuchar: No raising retirement age; no cost of living increase.
Tax Reform
Amy Klobuchar: Reduce $250B deficit by rolling back capital gains & top 1%.
Mark Kennedy: Tax relief was a reward for those who create jobs.
War & Peace
Amy Klobuchar: Solution in Iraq is diplomatic, not just military.
Amy Klobuchar: Transition to Iraqi governance; no permanent military bases.
Amy Klobuchar: Bring the troops home in a responsible manner.
Amy Klobuchar: Iraq war has cost $300B and fomented more terrorism.
Mark Kennedy: Wrong on prediction of significant troops home in 2006.
Mark Kennedy: We were over-optimistic, but making progress in Iraq.
Mark Kennedy: Stands by his vote for war in Iraq; no rewinding history.
Mark Kennedy: Iraq is a central front in the war on terror.
Mark Kennedy: No specific timetable for withdrawal from Iraq.
Mark Kennedy: We must win or terrorism will mushroom.
Click for quotations from other sources by:
The above quotations are from Rep. Mark Kennedy (R) debates Amy Klobuchar (D) on Meet the Press, moderated by Tim Russert.