---
Books by and about 2020 presidential candidates
Crippled America,
by Donald J. Trump (2015)
United,
by Cory Booker (2016)
The Truths We Hold,
by Kamala Harris (2019)
Smart on Crime,
by Kamala Harris (2010)
Guide to Political Revolution,
by Bernie Sanders (2017)
Where We Go From Here,
by Bernie Sanders (2018)
Promise Me, Dad ,
by Joe Biden (2017)
Conscience of a Conservative,
by Jeff Flake (2017)
Two Paths,
by Gov. John Kasich (2017)
Every Other Monday,
by Rep. John Kasich (2010)
Courage is Contagious,
by John Kasich (1998)
Shortest Way Home,
by Pete Buttigieg (2019)
The Book of Joe ,
by Jeff Wilser (2019; biography of Joe Biden)
Becoming,
by Michelle Obama (2018)
Our Revolution,
by Bernie Sanders (2016)
This Fight Is Our Fight,
by Elizabeth Warren (2017)
Higher Loyalty,
by James Comey (2018)
The Making of Donald Trump,
by David Cay Johnston (2017)
Books by and about the 2016 presidential election
What Happened ,
by Hillary Clinton (2017)
Higher Loyalty ,
by James Comey (2018)
Trump vs. Hillary On The Issues ,
by Jesse Gordon (2016)
Hard Choices,
by Hillary Clinton (2014)
Becoming ,
by Michelle Obama (2018)
Outsider in the White House,
by Bernie Sanders (2015)
---
Book Reviews

(from Amazon.com)

(click a book cover for a review or other books by or about the presidency from Amazon.com)
CNN Kfile
The leading investigation team for the social, mobile generation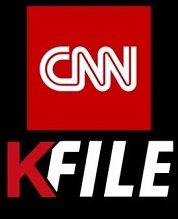 (Click for external website)
Click on a participant to pop-up their full list of quotations
from CNN Kfile (number of quotes indicated):
CNN's KFile digs up past statements which contrast with current statements from the same politicians. The KFiles then asks the politican to explain their evolution or self-contradiction; OnTheIssues excerpts both the original statement (which is often long-hidden from public view) and the current explanation. The KFiles focus on presidential contenders but also cover elected politicians, Cabinet members, and so on. Citations:
"Gillibrand signed 2008 amicus brief in support of overturning DC handgun ban," by Andrew Kaczynski and Nathan McDermott, March 26, 2019
"O`Rourke in 2012 said the US had an 'extravagant government',", by Andrew Kaczynski and Paul LeBlanc, March 19, 2019
"Sanders in the 1970s urged nationalization of most major industries," by Andrew Kaczynski and Nathan McDermott, March 14, 2019
"Takeaways from CNN's 2020 town halls at South by Southwest," by Eric Bradner and Dan Merica, March 11, 2019
"Gabbard says deploying to the Middle East changed her views on LGBT rights," Eric Bradner, March 10, 2019
"Biden in 1993 warned of 'predators on our streets'," by Andrew Kaczynski, March 7, 2019
"Kamala Harris mischaracterizes policy on undocumented juveniles," by Nathan McDermott and Andrew Kaczynski, February 27, 2019
"Trump's pick to lead the World Bank once described himself as 25-year opponent to the institution," by Andrew Kaczynski, February 14, 2019
"Gillibrand went from pushing for more deportations to wanting to abolish ICE," by Andrew Kaczynski, January 31, 2019
"Gillibrand: Previous immigration stances weren't 'empathetic'," by Devan Cole, January 20, 2019
"Gabbard once touted working for anti-gay group that backed conversion therapy," by Andrew Kaczynski, January 17, 2019
CNN KFile, "Hyde-Smith pushed resolution praising Confederate soldier's effort to 'defend his homeland'," by Eric Bradner and A.Kaczynski, Nov. 26, 2018
"Republican accuses Democratic challenger of being OK with 'treason'," by Devan Cole, October 16, 2018
OnTheIssues.org excerpts: (click on issues for details)
Civil Rights
Tulsi Gabbard: My time in the military changed my anti-gay views.
Tulsi Gabbard: I never personally supported gay conversion therapy.
Energy & Oil
John Delaney: Bipartisan carbon tax bill, but not the Green New Deal.
Foreign Policy
John Delaney: Don't believe Putin about Russian 2016 election interference.
Free Trade
Donald Trump: Nominates opponent of World Bank to lead World Bank.
Homeland Security
Tulsi Gabbard: End this new cold war and nuclear arms race.
Principles & Values
John Delaney: Independently wealthy but grew up in a blue collar family.
Pete Buttigieg: Yes, young, but more government experience than Pres. Trump.
War & Peace
Pete Buttigieg: Don't let Iraq war supporters plan Venezuela invasion.
Tulsi Gabbard: U.S. government lied to American people to launch Iraq War.
Welfare & Poverty
John Delaney: Social justice is fine, but separate church and state.
Pete Buttigieg: Scripture is about protecting the stranger and the poor.
| | |
| --- | --- |
| Click for quotations from other sources by: | |
The above quotations are from CNN Kfile
The leading investigation team for the social, mobile generation.